Discover Surrey's Wildlife
Autumn's here! Will it rain? Will it shine? Does it matter? Whatever the weather, there's loads to see and do in the great outdoors with Surrey Wildlife Trust!
Autumn adventures
Don't forget to pack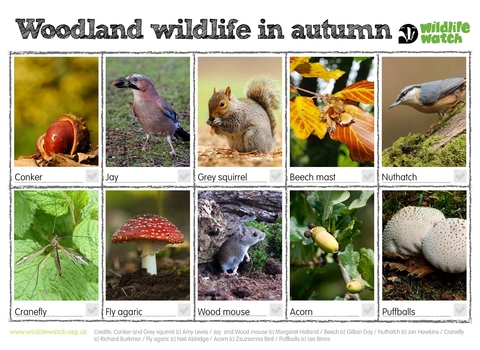 Woodland wildlife spotter sheet
Use our handy spotter sheet to help identify autumn woodland wildlife
Download spotter sheet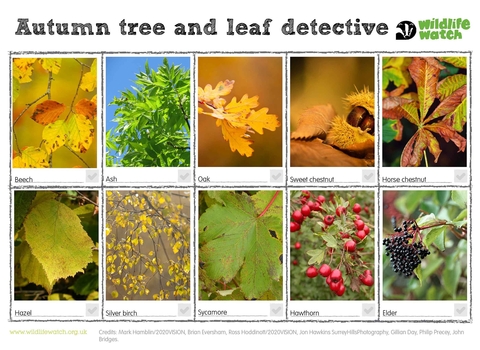 Autumn tree & leaf spotter sheet
Learn how to identify trees from their fallen autumn leaves and fruits.
Download spotter sheet
Go wild at home
Help autumn wildlife in your garden