About us
Surrey Wildlife Trust is a wildlife charity and is one of 46 Wildlife Trusts working across the UK.
With the invaluable support of volunteers and members we care for over 6,500ha of land for wildlife in Surrey. We also work with other organisations and landowners to protect and connect wildlife sites across the county and inspire local communities and young people to care for wildlife where they live.
Surrey Wildlife Trust's work inspiring people to love nature has never been more important. If we are to protect nature in the future we have to put people at the heart of it.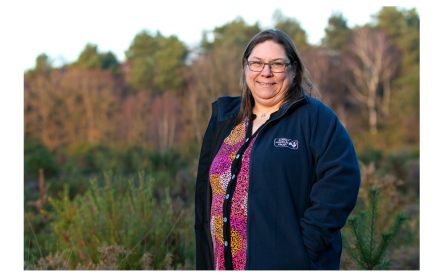 Our CEO
Surrey Wildlife Trust is lead by Sarah Jane Chimbwandira CEnv MCIEEM
Sarah Jane first worked for the Trust as a university student while studying zoology when she volunteered for an invertebrate survey along the old A3 prior to the Hindhead tunnel. She was subsequently employed by the Trust as a membership secretary in 1997 and with a brief interlude at Surrey County Council has worked for the Trust ever since across the land management, GIS and mapping, planning, biodiversity, evidence and policy departments before being appointed CEO in 2019.
Sarah Jane is also director and co-founder of the Surrey Nature Partnership and a Trustee for the Surrey Hills Society.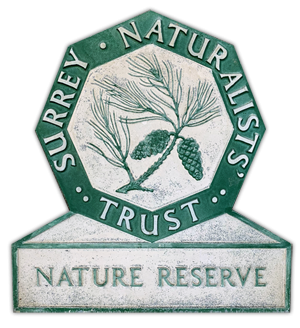 Our history
The Surrey Naturalists' Trust was formed on 21st March 1959. Over 60 years later our name may have changed, but the motivation that inspired our founders remains the same.
Over the years the number of reserves cared for by the Trust has grown steadily thanks to generous gifts of land and the purchase of sites from fundraising. In 2002 the Trust also took on Surrey County Council's considerable countryside estate and now employs over 100 members of staff to care for the countryside and inspire others to do the same - a far cry from our humble beginnings.
How we're run
A group of elected Trustees oversee the governance and strategic leadership of the organisation. Our Trustees are members of the Trust and give their experience and expertise for free.
How we're funded
Surrey Wildlife Trust is a charity, and as such we rely on the support of membership subscriptions, donations, grants, legacies and other funding sources to allow us to carry out our work caring for wildlife in Surrey. 
84p in every £1 is spent directly on nature conservation. 12p goes on securing extra funding for our work and 3p is spent on governance of the Trust.
How we raise funds & spend money
Surrey Wildlife Trust financial summary 2020