Enjoy a year's half price membership and join thousands of people standing up for wildlife in Surrey
You'll also receive a FREE pack of eco-friendly beeswax wraps and our fantastic welcome pack when you join.
Choose your membership type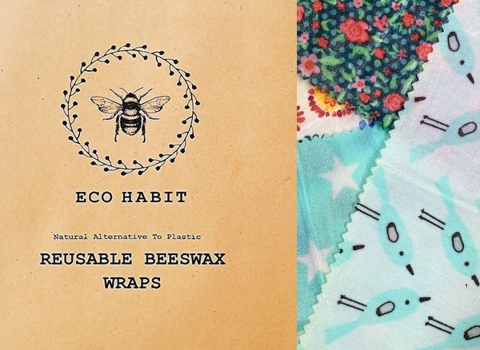 Free when you join
When you join you'll also receive a FREE pack of 2 handmade natural beeswax wraps for covering a variety food items.
Help wildlife and the environment!
These 30x30cm ECO friendly alternatives to cling film and tin foil storage are handmade using 100% natural Beeswax. These wraps are also biodegradable.
Why become a member?
Our 25,000 members are the lifeblood of the Trust. Through membership they restore rivers, help our heathlands, protect rare and threatened species, inspire children and make sure Surrey's wildlife has a voice. Will you become one of them?
Member benefits

As a member of Surrey Wildlife Trust you will receive our fantastic Surrey Nature magazine 3 times a year along with our 64 page Wild Surrey Members' Handbook - the ultimate guide to wildlife and wild places in Surrey.

Other benefits include:

Access to over 80 nature reserves in Surrey
Our What's On guide 3 times a year featuring all our events and courses
Access to free walks and talks throughout the year
Discounts on adult learning courses
Discounts at Cotswold outdoors and other partners
Invitations to free member only events

Best of all, you'll know that you are standing up for Surrey's incredible wild places and wildlife!
Family membership

Family membership is a great resource for getting kids interested in nature! 

Wildlife Watch is the junior branch of the Wildlife Trust movement. Members receive four issues of Wildlife Watch magazine a year, as well as posters, stickers and a wildlife handbook. Children can also take part in the Hedgehog and Kestrel awards to achieve recognition for their passion for wildlife.
What we do with your donation

84p in every £1 is spent directly on nature conservation

12p goes on securing extra funding for our work and 3p is spent on governance of the Trust. You can find out more about our governance here

Surrey Wildlife Trust's work inspiring people to love nature has never been more important. If we are to protect nature in the future we have to put people at the heart of it.
Don't want to join online?