Wildlife is under threat
Surrey has some of the UK's most beautiful countryside. But our wildlife is in trouble.
30% of nature in Surrey is either extinct or under threat as a result of pressures on habitat through development, pollution, poor land management and neglect.
Creating a Living Landscape
Our 80 carefully managed nature reserves provide some of Surrey's most important homes for wildlife and cover some 5% of the county. However, protected reserves alone are not enough if nature is to thrive going forward. 
Nature reserves need to be connected by green corridors so wildlife populations can survive and thrive - we call this a 'Living Landscape'.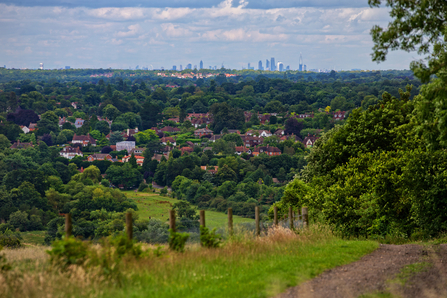 A wild future
Between 2018 and 2023 our focus includes some of Surrey's iconic landscapes, featuring our most important habitats, like heathland, wetland and chalk grassland.
 
Working with landowners, schools, local communities, councils, volunteers, and other environmental groups, we are restoring key habitats to create stepping stones between our reserves, as well as other vital nature sites, so wildlife can flourish across the county.
Support our mission