60 years protecting wildlife
In March 1959, a band of likeminded ecologists, conservationists, and wildlife enthusiasts came together to form the Surrey Naturalists' Trust, with a mission to record and protect Surrey's wildlife and inspire people of all ages about nature.
60 years later, our name may have changed, but we hold to the vision that drove our founders.
With beginnings in simple Nature Trails in the 1960s, some of which drew 6,500 people, we continue to engage people young and old through our education, inspiring over 15,000 adults and children every year.
Our work has been made possible throughout by our invaluable members and volunteers, growing from a humble base of 100 members in 1960 to over 26,000 in 2019.
We strive to protect and enhance wildlife in Surrey with the same energy as in 1959, and with a mission to drive the recovery of nature across the county, we are poised to champion wildlife and inspire thousands more for the next sixty years - and beyond.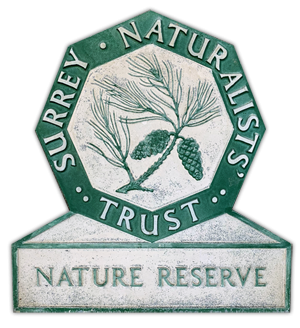 Trust milestones
Discover key dates from our long history and important milestones for the Trust.
1959: The Trust is founded

In March 1958, John Clegg, a museum curator in Haslemere and interested ecologist, wrote to his acquaintance, John Sankey, 'I wonder if a few of us might get together to formulate some plans about a Trust…' One year later, the idea became reality - the Surrey Naturalists' Trust was launched to protect wildlife and educate the public about nature, on 21st March, 1959 in a Surrey County Council chamber.

Memorandum of Association - 1959
1960-62:  Seale Chalk Pit - our first nature reserve

The Trust's first ever reserve, Seale Chalk Pit was bought from Jesus College, Cambridge, in 1960. It took two years for ownership to be transferred, but in 1962 the Trust finally had a patch to call its own – today it is a rich chalk grassland habitat, a haven for butterflies and home to iconic plants like bee orchid, spotted orchid and red valerian.

Seale Chalk Pit - 1967
1965 Bay pond is donated to the Trust

In 1965, Bay Pond, an old mill pond near Godstone that powered gunpowder mills 400 years ago, was given to the Trust by Miss E. J. Lindley of Godstone Place. It has since become one of our two education reserves, home to dragonflies and water birds, and surrounded by beautiful wildflower meadows.

Miss Jenny Lindley donated Bay Pond to the Trust
1971: Saving Nower Wood

Saving Nower Wood

In November 1971, the Trust saved a unique piece of ancient woodland near Leatherhead from felling, sparing over 1000 oak trees and securing a place for a new education reserve. With a £15,000 debt to pay off, the Trust launched an appeal that drew over 600 donations, some from as far off as Canada and the US, raising £20,000 and saving 83 acres of woodland for generations to come.

Newspaper article in County Post featuring Nower Wood appeal in 1972
1979: Opening of Nower Wood Education Centre

8 years after saving Nower Wood from devastation, the Trust opened a new EducationCentre, complete with a new classroom and research equipment. In its first year operating on a full-time basis, the reserve saw over 3,000 visitors including pupils from some 80 schools.

Nower Wood Educational Nature Reserve Adult Learning Booklet from 1980
1984: Silver Jubilee

The Trust marked 25 years of protecting Surrey's wildlife with a Jubilee Dinner and sold special memorabilia, including a dragonfly tie! The Trust looked to the next 25 years and the new millennium, and David Attenborough wrote: 'The pressure on our countryside has never been greater than it is today; so it becomes more important than ever to protect these few natural areas that remain and that mean so very much to so many. No organisation has done more to ensure their survival in this part of the country than the Surrey Trust and I, together with countless other inhabitants of the county, am most grateful to you.'

David Attenborough at Nower Wood in 1985
1987: Saving Brentmoor Heath

In 1987, thanks in large part to the efforts of Mary Adler and other local people, Brentmoor Heath was saved from being sold by the MOD for housing. A milestone for the Trust, the heath was its first reserve with full public access, and Mary's years of tireless work as volunteer warden helped preserve and improve vital heathland habitat.

Mary Adler Teaching at Brentmoor Heath in 2000
1995: A permanent HQ at Pirbright

On 1st April 1995, the Trust officially launched its new headquarters at an old schoolhouse in Pirbright. After moving from pillar to post for over 35 years, the nomadic Trust finally had a permanent base of operations.
2000: A priceless wildflower reserve - for less than the price of a bouquet! 

Simon Humphreys and a handful of colleagues first started volunteering to clear scrub on Dawcombe in 1982. In 2000, thanks to Simon's persistence in calling the owners, Pfizer, every year to persuade them to hand over the freehold of the site, the Trust acquired Dawcombe for £1. The site is abundant with butterflies, invertebrates and more than 50 species of bird.

Acquiring Dawcombe
2002: A natural partnership

A huge step forwards for the Trust came when it signed a unique partnership agreement with Surrey County Council. Suddenly, the Trust was everywhere, and much, much bigger - some of the new sites were larger than the Trust's total estate before the deal. The Trust has been managing the council's estate for the good of wildlife and people ever since.
2013: Priest Hill - from wasteland to wildlife haven

In 2013, the Trust had the unique opportunity to create a completely new reserve by working with developers to cleared 1000 tons of tarmac from abandoned playing fields. This was a big step forward in creating a living landscape in Surrey, providing rich grassland habitat and a stepping stone between Howell Hill and the Epsom Downs. Butterfly counts in recent years have revealed an explosion of small blue butterflies.

Priest Hill 2013
2017: A new Nower Wood

The old wooden buildings at Nower Wood were now more than 40 years old and were falling apart. An ambitious fundraising campaign was launched in 2012 and was boosted by a grant from the Heritage Lottery Fund as well as donations from individual supporters and local businesses, eventually raising the £1.1 million required to build a new education centre.

Before building work began in 2016, topsoil was harvested from the site in a bid to retain a precious woodland seedbank and reptiles were carefully moved to new homes. That seedbank was then replanted and the centre is surrounded once again by bluebells and other woodland flora and fauna.   

After months of mud, hard hats and diggers, HRH The Countess of Wessex GCVO joined school children at the opening of the Trust's brand new education centre in April 2017. The new education centre now housed three spacious heated classrooms, allowing the Trust to expand its programme of educational activities and up to 90 students can now be accommodated at any time of the year.

© Surrey Wildlife Trust
2019: The next 60 years

2019 marks a huge milestone for the Trust. This year, we have a new CEO, Sarah Jane Chimbwandira, and a new strategy to drive the creation of connectivity across the county. We also have a once-in-a-lifetime opportunity to campaign for an Environment Act which protects wildlife and ensures its recovery for future generations. The Trust is ready to drive its mission enhancing wildlife and inspiring the people of Surrey for the next 60 years - and beyond.

'It's 60 years since the wonderful founders of the Surrey Wildlife Trust came together to increase biodiversity and engage people in the natural environment. That's still what we're all about. Surrey is our county, this is your Wildlife Trust and I want local groups and people to get in touch and let me know what they want us to focus on. There's a lot of work to do and together we can really make a positive difference for wildlife.'

- Sarah Jane Chibwandira

© Jon Hawkins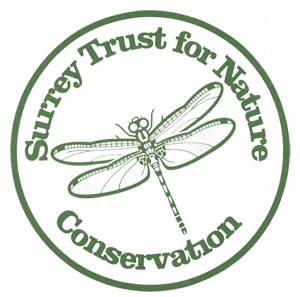 Our newsletter through time
Starting life as a simple one-page black and white document in July 1959 - with a mailing list of just 100 recipients - our newsletters have been informing members about the Trust's conservation work in Surrey for the last 60 years.
Now known as Surrey Nature, our current 36 page magazine is sent to over 13,000 households in the county.

Read the Silver Jubilee Issue of Surrey Wildlife Trust's members' newsletter from 1984
Wildlife education at the Trust
For six decades, we have been inspiring children and adults to love Surrey's nature. In the first years, Surrey Naturalists' Trust organised popular Nature Trails with wildlife spots along each trail. Today, we have two amazing educational nature reserves, where we continue to engage everybody, young and old, with wildlife. 
Take a look through the history of education at the Trust:
The original Memorandum & Articles of Association of The Surrey Naturalist Trust from 1959