People need wildlife
We believe that everyone deserves to live in a healthy, wildlife-rich world and experience the joy of nature. 
Studies have shown that those who have the least access to nature also have the worst levels of physical health and mental wellbeing. 
We want more people to discover that daily contact with wildlife improves their mental health, and we want more people to care about and take action for wildlife as a result. Seeing birds near our homes, walking through green spaces filled with wild flowers, and along rivers that are clean and clear reduces stress, fatigue, anxiety and depression.
Daily contact with nature is also linked to better physical health, including reductions in obesity and improved concentration.
5 ways to wellbeing
Be Active
Go outside for a walk or explore your nearest nature reserve
Connect
With the people around you, share your wildlife experiences
Give
Do something to help your local place and the people who live there
Take Notice
Of the everyday wildness on your doorstep
Learn
Try something new outside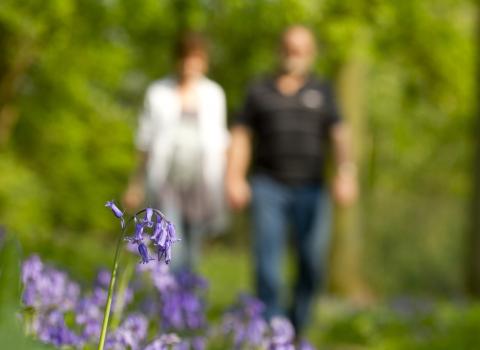 Places for people & wildlife
We manage our reserves for people and wildlife, places where you can feel the benefits of nature first hand.
Discover our reserves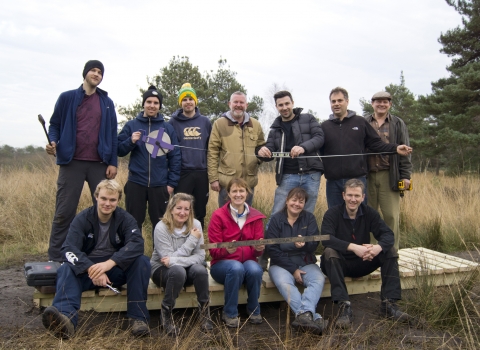 Wildlife at work
Find out how nature can help mental and physical health in the workplace.
Find out more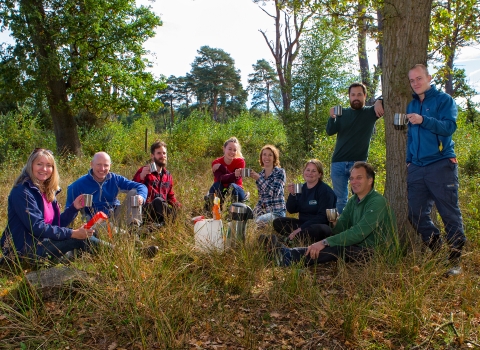 Volunteering
Volunteering is a great way to help wildlife whilst keeping fit and making new friends.
More about volunteering
We also run a selection of health and wellbeing events including forest bathing and outdoor yoga.
Over the last 40 years, children have become increasingly separated from wildlife. It's a natural disaster in the making!
Like most parents, we believe that a childhood separated from nature is a diminished experience. 28% of UK children are now overweight or obese and fewer than 10% play in natural areas.
However, a study of nearly 350,000 medical records showed that living within a kilometre of a green space reduces the risk of 15 major illnesses, particularly anxiety and depression, and even more so for children. There is also evidence that children who grow up with nature are more likely to protect it when they are older.
More about engaging children with nature
Go wild with us