A varied natural landscape, including woodland, grassland, river valley, farmland – and a working sawmill. Managed on behalf of Surrey County Council.
Know before you go
Entry fee
Parking charges apply from 6th August 2018
Parking information
Fetcham and Young Street car parks are located off the A246. Crabtree car park is situated off Crabtree Lane in Westhumble.
Grazing animals
cattle
Access
Not suitable for wheelchair users or those with limited mobility.
When to visit
Opening times
Open at all times
Best time to visit
April to October
About the reserve
In 1931, Norbury was put up for auction and Surrey County Council bought it to prevent it being broken up for housing development. This was the first intervention of its kind to protect the countryside. The Trust continues to act today for the benefit of nature.
For example, in the woodland you will see evidence of traditional coppicing of hazel and sweet chestnut to encourage spring flowers and provide vital habitat for dormice. It also provides materials for hedge laying, timber for the onsite sawmill (Norbury Park Wood Products), and firewood. There are roe deer, badgers and foxes, together with all three British woodpeckers (green, great spotted and the much smaller lesser spotted).
Veteran trees provide roosts for a variety of bat species, such as pipistrelle, noctule and common long-eared. We think the yew trees in Druid's Grove are nearly 3,000 years old.
The chalk grassland can sustain up to 40 species of flowering plants in one square metre. These in turn attract a wide variety of butterflies and other insects. We control scrub species, such as hawthorn, blackthorn and spindle, so they act as an important transition between grassland and woodland. They are also rich in flowering plants. The deeper areas are important spring nesting sites for birds such as whitethroat and blackcap. In winter, berries are vital for birds such as blackbird, fieldfare and redwing.
The three farms within the park encourage skylarks to nest in some of the fields and maintain hedgerows to support a wide variety of birds, such as linnets and yellowhammers, as well as mammals and invertebrates. The river Mole is stocked with coarse fish and is home to swans, kingfishers, herons, various duck species, and little egrets.
Ash Dieback on Norbury Park
Woodland safety works were carried out on Norbury Park during January 2019 to remove Ash trees close to roads and paths as they were infected by Ash dieback. These works were approved and licensed by Natural England and the Forestry Commission.
Areas of the may park now look different. Some pathways look wider, some areas look more open and in some instances there will be evidence that machinery has been on site. You will see some ruts where the wheels have been and 'brash' left on site which is standard forestry practice. Over time this will recover and although at first it will all look stark, it doesn't take long for nature to take its course.
Parking
Please note that parking charges apply at Norbury Park.
Chargeable car parks:
Fetcham car park (and lay-by)
Young Street car park
Crabtree Lane car park
Environmental designation
Area of Outstanding Beauty (AONB)
Site of Special Scientific Interest (SSSI)
Special Areas of Conservation (SAC)
Upcoming events at Norbury Park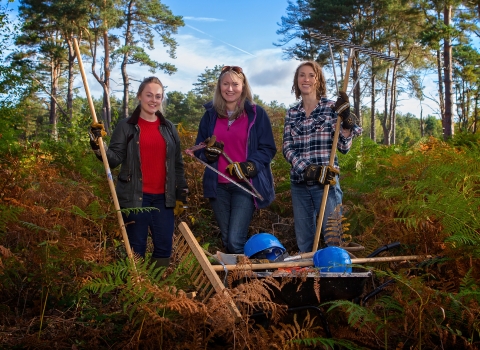 Volunteer
Join a network of like-minded people helping to protect Surrey's wildlife and countryside.
Find out more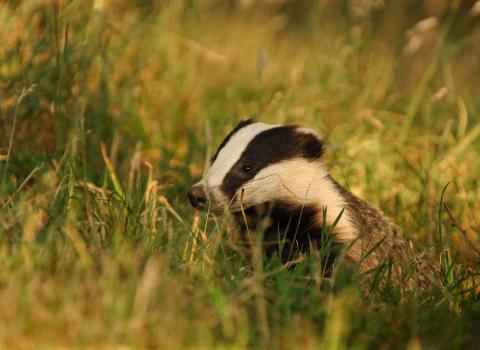 Join us
Join a community of like-minded people striving to protect Surrey's wildlife and wild places.