Give them a wild birthday!
Surrey Wildlife Trust's birthday parties have the best party themes ever and are crammed full with fun activities and wild games!
Our wild birthday parties are designed to give your children a fun-packed day and to keep yours stress free! Choose from our five nature inspired party themes below.
All our parties are suitable for fifth birthdays and above.
We allow a maximum of 15 children at all our parties except the Basecamp party where we allow a maximum of 12 children. 
We allow a maximum of 3 adults (excluding our party tutor) to accompany the children at our birthday parties.
The best party themes!
Go wild with one of our nature inspired party themes.
Minibeast Hunt

A minibeast safari to discover what is living in the wood through a series of minibeast themed games, sensory activities and searches. During the party you will hunt under logs, sweep through the grass and shake trees to discover the many creatures living in the habitats of Nower Wood. The woodlouse trail will show you just what it feels like to be a creature wandering around the wood at night.
Woodland Fairies

A host of different activities and games await you on our magical fairy trail around the wood with a "Good Weather" spell and plenty of fairy dust to help you on your way. You will make your very own fairy to take out into the woodland and together you'll explore the fairies' homes and discover how to look after them.
Treasure Hunt

Find the pirate's hidden treasure by following clues and completing tasks around the wood. We will equip all the treasure hunters with pirate bandanas and treasure maps before setting off on a big adventure around the wood. To find the treasure you will work your way through mazes and along blindfold trails, using your map reading and problem solving skills along the way. No treasure hunt would be complete without a sword fight and walking the plank.  This party theme is suitable for children aged 6+
Woodland Survival

Imagine you've crash landed in the woods: you must navigate using nature's clues, find resources to survive, experience the woods at night (with our blindfold trail) and see who can build a shelter to survive the elements.
Basecamp

Make the woods your home! Collect natural materials and fallen wood to make a shelter and fuel your camp fire. Once the fire is roaring, you'll have the chance to toast a marshmallow in the flames!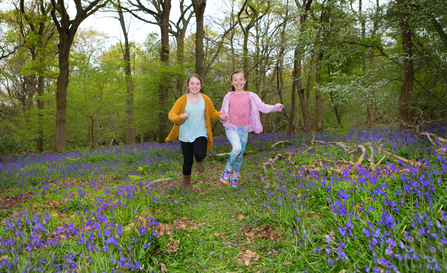 Booking information and prices
Please read the Important Information below before clicking the button at the bottom of the page to make your booking.
Important information

COVID-19 Update

We are continuing to review the situation and update this page as appropriate.

Key Information

We allow a maximum of 15 children at all our parties except for the Basecamp party where the maximum is 12 children. These maximum numbers are non-negotiable. 

We require you to bring 1 adult for every 5 children that attend (maximum of 3 adults allowed). The only exception to this is if a child has special needs and receives 1:1 support at school, then you are also required to bring an additional adult to provide this support to them during the the party activities. Other than this, we do not allow more than 3 adults to accompany the children at the party.

The charge is £15 per child. The minimum charge for a party is £150, with a non-returnable deposit of £50. The remaining balance can then be paid in person on the day of the party by card (or cash).

We reserve the right to cancel parties if current government restrictions increase or if a tutor has been asked to isolate due to COVID-19 and we cannot provide a replacement. A full refund will be provided in these circumstances.

On arrival at the centre, everyone will be asked to go over to the toilet block to wash their hands. Anyone showing any symptoms of coronavirus will not be allowed to stay on site and we would ask that if you or your household have been asked to isolate that you do not come to the reserve.

About our parties

Our parties are held at Nower Wood, our beautiful private reserve near Leatherhead.

Parties are available from 10:00-12:00 and 13:00-15:00 on Saturdays and Sundays and in half terms.

Each party lasts for two hours, during which time we keep children busy and happy with themed games and activities for 1.5 hours, ending with 30 minutes for birthday cake and/or snacks and drinks, provided by you. All parties will be held outdoors (our party room is available if required, subject to Covid-19 precautions applicable at the time). 

Your booking confirmation email includes a link to download our wildlife-themed party invitations for the birthday child to give to their friends.

There are toilets and hand sanitising stations available at the Centre. You will have use of our covered outdoor shelter as parties are outdoors, so please ensure your guests all dress appropriately for any weather.

Please click here to read our booking conditions.
Everything was brilliant from the first enquiry to the end of the party!