All volunteering activities are now postponed under current lockdown restrictions. We will continue to review events in line with government advice.
Ways to volunteer
Find out about the different ways you can help below and register your interest in becoming a volunteer
Whether you can spare a few hours or a full day, the time you can give makes a huge difference for wildlife and people.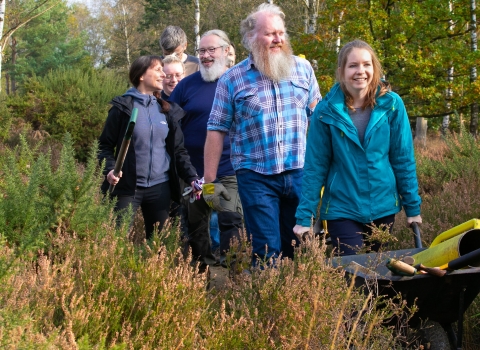 Upcoming volunteering opportunities
View our upcoming volunteering opportunities and book your place. You'll need to register as a volunteer first.
Find out more