Trust volunteering has now restarted for existing volunteers.
Ways to volunteer
Find out about the different ways you can help below.
Whether you can spare a few hours or a full day, the time you can give makes a huge difference for wildlife and people.
Trust volunteering restarts from 12th April for existing volunteers. However, it will take us a little while longer to get back on our feet before we start taking on new volunteers. Please bear with us while we work our way through the very large backlog of people who previously expressed their interest. We will restart recruitment for new volunteers as soon as we can.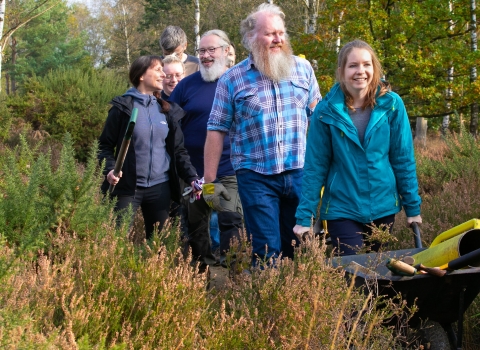 Upcoming volunteering opportunities
View our upcoming volunteering opportunities and book your place. You'll need to register as a volunteer first.
Find out more