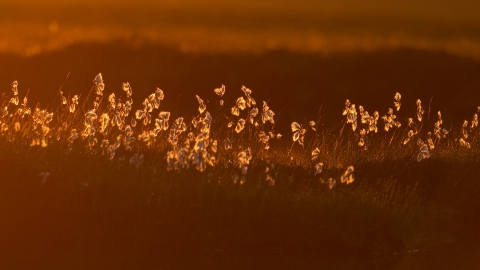 An area of protected wet and dry heathland adjacent to the famous Wentworth Golf Club.
Know before you go
Parking information
No car park
Access
Closed - access by prior permission only
When to visit
Opening times
Closed - access by prior permission only
Best time to visit
Not applicable
About the reserve
Managed on behalf of the famous golf club, Wentworth nature reserve comprises a good area of dry heath with ling, dwarf gorse and bell heather, as well as a valley bog and a woodland of pine and birch.
Areas of open water support a variety of dragonfly species including the uncommon keeled skimmer and small red damselfly.
Typical plants of wet heath and bog can be found, including cross-leaved heath and tussocks of purple moor grass, cotton-grass, sundew and bog mosses.
Birds such as the tree pipit, yellow hammer and woodlark are also present.
Habitat
Environmental designation
Site of Special Scientific Interest (SSSI)
Special Areas of Conservation (SAC)
Special Protection Areas (SPA)