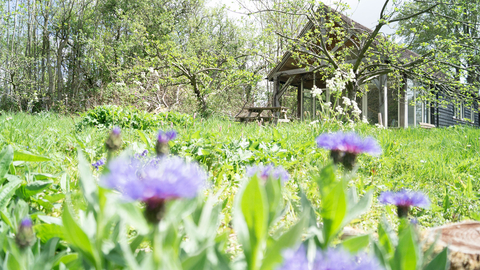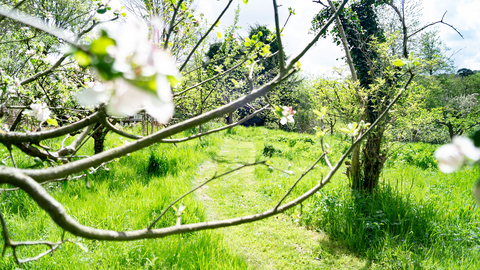 Pucks Oak Barn & McAlmont Reserves (inc. Hayden Copse & Glebe Wood)
A small collection of reserves including a beautiful restored barn, orchard and ancient woodland.
Know before you go
Parking information
Parking at Pucks Oak Barn
Access
Not suitable for wheelchair users or those with limited mobility.
Dogs
On a lead
No dogs in Pucks Oak Barn
When to visit
Opening times
Open at all times
Best time to visit
April to September
About the reserve
The McAlmont Reserves consist of four small nature reserves between Compton and Binscombe. These include Farncombe Wood, Glebe Wood, Hayden's Copse and Pucks Oak Barn & Orchard.
The Elizabeth McAlmont Memorial Trust was set up to care for the sites in 1985 by Elizabeth McAlmont's mother, Kathleen McAlmont, a keen environmentalist who was a teacher at Compton village school. Following Kathleen's death, ownership was passed to the Trust in 1994.
Pucks Oak Barn & Orchard
To book Pucks Oak Barn please email info@surreywt.org.uk or call 01483 795440.
In 1993, the McAlmont Trust purchased a derelict builder's yard and ancient barn, with remnants of historic orchard.
The cleared site was replanted with lovely old fruit varieties and the barn restored and named after Kathleen McAlmont's cottage.
The Barn is now available for hire for a variety of functions including weddings, parties and meetings. The building has a disabled toilet, kitchen and WiFi, with outdoor seating and access to the orchard.
Hayden's Copse
Hayden's Copse is a former smallholding site, cleared of fly-tipping in the early 1990s and replanted with specimen trees.
Glebe Wood
Glebe Wood is comprises predominantly of an English oak canopy and an understorey of hazel and holly. Bluebells, wild garlic, wood anemone and yellow archangel can be found on the woodland floor.
Farncombe Wood
Like Glebe Wood, Farncombe wood comprises mostly of English oak, with a good display of spring wildflowers including bluebells.
Hayden's Copse
Hayden's Copse is a previous kitchen garden, which was then used for builders' rubble. It now has a mixture of planted trees including silver birch, hawthorn and beech, as well as a Norway maple in the center of the site. Ground flora includes ground elder and arum.
Habitat