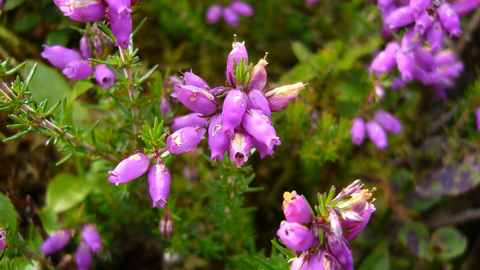 A heathland site that is a haven for protected birds. Managed on behalf of the Windlesham United Charities.
Know before you go
Parking information
No car park - access on foot via Bracknell Road
Access
Not suitable for wheelchair users or those with limited mobility.
When to visit
Opening times
Open at all times
Best time to visit
March to September
About the reserve
Poors Allotment takes its name from the fact that it was set aside under the Enclosure Awards in the early 1800s to allow poor people in the parish of Windlesham to gather fuel such as turf and bracken.
Poors Allotment borders Barossa, a neighbouring heathland also under the Trusts management and is a wonderful example of lowland heath and acid grassland.
The specialist wildlife supported by Poors Allotment is found on very few other habitats.
The best time to visit is between spring and autumn. As early as February you can witness the display call and flight of the male woodlark and see male adders coming out of hibernation to bask in the sun.
As we move into March and April butterflies start emerging, including the silver-studded blue, brimstone and peacock. You may also hear the scratchy warble of the Dartford warbler.
By midsummer the heath is full of life all day and night. Hobbys sweep low, woodcock rode, nightjars churr and glow worms starts to light up path edges at dusk. In autumn, wheatears and other migratory birds pass though. And if you're really lucky you may catch a glimpse of a goshawk or merlin.
Habitat
Environmental designation
Site of Special Scientific Interest (SSSI)
Special Protection Areas (SPA)