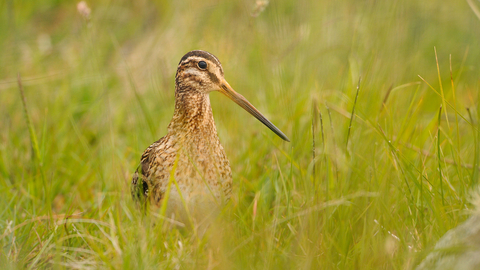 Located on the site of a former claypit and brickworks, a beautiful woodland and grassland reserve with six water bodies.
Know before you go
Parking information
Car park first left off Mulberry Place, Newdigate. Please avoid parking in Mulberry Place.
Access
Not suitable for wheelchair users or those with limited mobility.
When to visit
Opening times
Open at all times
Best time to visit
April to September
About the reserve
Newdigate Brickworks was established in 1928 and became a thriving business, employing local men as skilled brickmakers, claydiggers and general workers. A skillful brickmaker could produce up to 2000 bricks a day, and was paid entirely on the number of bricks they produced.
Although the Brickworks closed during WWII and much of the site became derelict, a small number of handmade bricks continued to be made at the brickworks until 1974, when the brickworks closed for good and the site was abandoned. It was eventually decided that part of the site would be used for a housing development and the remainder would become a nature reserve. 
The Mulberries housing development was completed in 2004 and management of the new reserve was taken over by the Surrey Wildlife Trust. 
The disused clay pits now host two lakes and a series of smaller ponds. These are home to a variety of aquatic wildlife including Great crested newts, broad bodied chaser and emperor dragonflies. The water bodies attract a good range of wetland birds including kingfishers and snipe.
The mosaic of woodland, scrub, grassland, marsh, water-side and aquatic vegetation communities makes the site particularly diverse. A total of 188 plants have been recorded for the site (including 27 ancient woodland indicator species).
Away from the relatively dense shade of canopy trees, hawthorn and elder shrubs are common. The ground flora in this area is dominated by dog's mercury, bluebell and wood melick. Other species of note include the common spotted and early purple orchid.
The site also contains areas of woodland and scrub that include hawthorn, wild cherry, apple, alder, sessile oak, blackthorn, hornbeam and elder. There are also some specimens of the wild service tree.