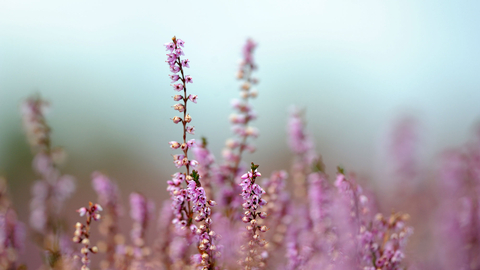 Active military training area - public access to the Dry Training Area (DTA) only
An extensive area of open dry heathland scattered with mixed woodland. Managed on behalf of the MOD.
Know before you go
Parking information
No car park
Grazing animals
Cattle
Access
Not suitable for wheelchair users or those with limited mobility.
Dogs
Under effective control
Please keep dogs on a lead between April and September to to protect ground nesting birds
When to visit
Opening times
Open at all times - No public access to Range Danger Area (RDA)
Best time to visit
March to September
About the reserve
Please note: Barossa is an active military site. Public access is granted to the Dry Training Area (DTA) only. The Range Danger Area (RDA) is closed to the public.
Barossa is a stunning lowland heath with areas of pine and native deciduous woodland.
This diversity of habitats attracts a great variety of heathland wildlife including numerous reptiles, a great number of invertebrates and ground nesting birds such as the Dartford warbler.
Please note that access to this site is subject to the terms and conditions of the Military Byelaws, which are displayed at all major access points.
Habitat
Environmental designation
Site of Special Scientific Interest (SSSI)
Special Protection Areas (SPA)
Active military training area, please respect military training activity.