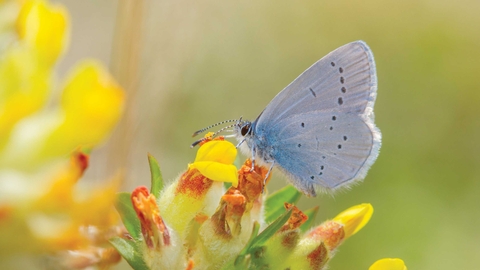 Annual General Meeting 2021
Location:
Dorking Halls,
Reigate Road

,
Dorking,
Surrey,
RH4 1SG
Book
All members of the Surrey Wildlife Trust are invited to attend the Annual General Meeting of the Surrey Wildlife Trust.
About the event
NOTICE OF ANNUAL GENERAL MEETING
SURREY WILDLIFE TRUST
Incorporated in England and Wales with registered company number 00645176.
The Annual General Meeting of Surrey Wildlife Trust will be held at Dorking Halls, Reigate Road, Dorking, Surrey RH4 1SG on Saturday 13th November 2021 at 10.00am.
AGENDA
1. Approval of the Minutes of the 2020 AGM
2. Receiving the Company's Report and Accounts and Auditor's Report
3. Appointment of new Auditors of the Company and authorising the Trustees to agree the Auditor's remuneration.  Details of the new Auditors to be advised via the SWT website by 10th October 2021.
4. Election and re-election of Trustees
5. Any other business notified to members in accordance with the Articles of Association of the Trust 
ATTENDANCE IN LIGHT OF COVID-19 (Coronavirus)
Because the coronavirus situation is still evolving we are planning a hybrid AGM for 2021.
Our members have the choice of either attending in person or online. Please select which option you would like and book your place either to attend in person book no later than Friday 5th November at 1pm or to attend online book by 10th November at 1pm.
Advance booking is essential. 
The papers for the AGM including the Company's Report and Accounts, list of Trustees standing for election or re-election and draft minutes from last year's AGM are available here
ONLINE ATTENDANCE AND VOTING BY PROXY
If you are planning to attend the meeting online then in accordance with our Articles you will not be able to vote online on the day of the AGM but you may choose to appoint another person as a proxy to exercise all or any of your rights to attend and to speak and to vote at the meeting.  
Similarly, if you are unable to attend either online or in person then you may choose to appoint another person as a proxy to exercise all or any of your rights to attend and to speak and to vote at the meeting.  
Your proxy must attend the meeting in person.  Therefore, you may wish to nominate the Chair of the AGM  as your proxy, because he or she will be in attendance at the meeting, even if others are restricted from attending because of Government guidance.
AGM 2021 Form of Proxy
To appoint a proxy please complete the proxy online form below, or request a postal proxy form by contacting finance@surreywt.org.uk or by post at the registered address. To help us direct these emails please include your name and membership number where possible.  To be valid proxy forms must be completed and lodged with the Company Secretary, Surrey Wildlife Trust, School Lane, Pirbright, Surrey GU24 0JN not less than 24 hours before the time fixed for the meeting.
Members wishing to vote on resolutions for the Surrey Wildlife Trust 2021 AGM may complete our online form of proxy below.
Booking
Price
Free to members
Additional booking information
Booking in advance essential
Suitable for
Adults, Experts, Beginners
Know before you go
Mobility
By Car
Our nearest car park is Reigate Road, behind the venue. This has 254 spaces, and is free from 6pm Monday to Saturday (£1 per hour from 8am to 6pm). Sundays are free. View map.
Pippbrook Car Park is situated opposite the venue, and has 143 spaces. It is not available during the day Monday to Friday, but it is free to park in after 6pm. On Saturdays it costs £1 per hour from 8am to 6pm, and is free from 6pm. Sundays are free. View map.
Visit Mole Valley District Council's website for more information on parking in Dorking.
By Train
Dorking Station and Dorking Deepdene Station are a 10 minute walk from Dorking Halls, and Dorking West is a 15 minute walk. All stations are served by trains from both Victoria and Waterloo (approximately 45 minutes).
To check times, please visit the National Rail website.
By Bus
For bus timetables, please visit Surrey County Council's website.
Parking information
Nearest car park is Reigate Road, behind the venue. Pippbrook Car Park is situated opposite the venue. Both car parks costs £1 per hour from 8am to 6pm on Saturdays