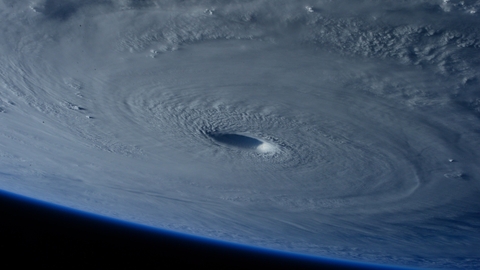 Palaeoclimatology – How the past is the key to the present and what does that mean for COP26?
Location:
Online,
via Zoom
Book
Join us to unravel the mysteries of deep time and how Earth's natural systems have left clues of past drastic climate changes.
About the event
Please note this event was due to take place on 28th October.
We have chosen to move our talk to Thursday 4th November to give Surrey residents the opportunity to attend the Surrey-wide COP26 Climate Summit on Thu 28 Oct 2021 at 18:00
Palaeoclimatology is the study of past climates, dating back 3.5 billion years to when the Earth first came into existence. Our planet's climate has changed dramatically over these millennia, and it is only by studying the past that we can really understand what is going on our world today. Climate change has pushed us into a new, unprecedented geological era – the Anthropocene, the era of humanity.
As world leaders convene for the 26th COP summit on 1st November, the spotlight is now on the UK to provide global leadership that raises ambition and turns promises into desperately needed action to tackle the inseparable nature and climate crises. 
Join Ben Siggery for a fascinating evening unravelling the mysteries of deep time, how the Earth's natural systems have swung between vicious cold to unrelenting heat and how science has provided irrefutable evidence that humanity is to blame.
The time is now to make a difference! This is our chance to shout louder than ever before and make sure global leaders take a stand and embed climate action and nature recovery across their policies.
To find out more about what the Wildlife Trusts are asking for visit COP26 | Surrey Wildlife Trust
Booking
Price
FREE event
Suggested donation
Donations towards the restoring Surrey's nature and helping the ecological and climate crisis are most welcome.
Suitable for
Adults, Experts, Beginners