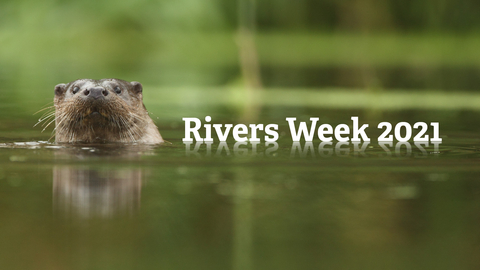 Rivers Week Schools Assembly - Live Stream
A joining link will be sent to the email address used to register before the event starts
Celebrate Rivers Week with a free live streamed assembly for schools!
About the event
It's national Rivers Week and Surrey Wildlife Trust is hosting free webinar assemblies aimed at different age groups to celebrate our beautiful rivers and the important role they play in tackling our climate and biodiversity crises. 
We will learn why rivers are so important, how we all have a role to play in protecting them and how our actions affect their health. Premiering our brand new animated story about healthy rivers and the impacts of climate change, we will all learn what we can do to help our rivers thrive.
We are running three assemblies, for Key Stage 1, 2 and Secondary age pupils across three days. This assembly is free to join and is open to all teachers. Register here to join one of the live streams below:
9am-9:20 Tuesday 21st September - KS1
9am-9:20 Wednesday 22nd September - KS2
9am-9:20 Thursday 23rd September - KS3+
You only need to register for 'one ticket' for each session you're interested in and we will send a joining link to the email address used to register before the event starts. You can share this joining link between your colleagues on the day as needed.
If you need to contact us in advance you can email us at education.centres@surreywt.org.uk
Booking
Suitable for
Children, Adults