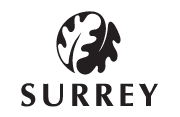 Surrey's Trees for Christmas
Have a green Christmas
Donate £3 to plant a tree in Surrey
All money raised will be used to plant new trees across Surrey. This project is a partnership between Surrey County Council and Surrey Wildlife Trust.
Surrey County Council is working to plant 1.2 million new trees in Surrey by 2030.
Help us to give Surrey a greener future
Donate with my purchase
Donate £3 towards tree planting in Surrey. You can give more if you wish
Don't forget to recycle your Christmas tree. You can take it to any of Surrey's community recycling centres, or check with your District or Borough Council for any local collection arrangements.