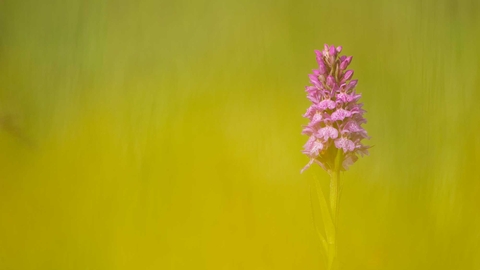 A former chalk quarry with Grade II listed lime kilns and a species rich grassland. Public access managed by Surrey County Council, conservation managed by Surrey Wildlife Trust
Know before you go
Parking information
No car park - access on foot on the North Downs Way via The Coombe, Betchworth
Access
Public access managed by Surrey County Council, conservation managed by Surrey Wildlife Trust
Not suitable for wheelchair users or those with limited mobility
When to visit
Opening times
Open at all times
Best time to visit
April to July
About the reserve
Decades of industrial chalk quarrying have shaped the landscape of Brockham Limeworks and many of the plants on the site only exist because of the old chalk quarry, which lies at the centre of the site.
Once the area bustled with activity. A network of narrow gauge rail tracks carried the chalk to two batteries of lime kilns. Here the chalk was burned to produce quick-lime, used to make mortar and fertilisers. The site reached its peak at the end of the Victorian times and digging continued until 1936.
Since then the deep scar in the landscape has gradually been reclaimed by nature. The old railway cuttings, spoil heaps and chalk faces have been colonised by many interesting plants and animals.
The derelict remains of the lime kilns, now a grade II listed building, still stand and provide a winter roost for as many as eight species of bat. Part of what was the quarry floor has become species rich chalk grassland. The kilns currently have scaffolding around them to preserve their structure as historical features and as a roosting spot for bats.
Many interesting plants can be seen here such as rock-rose, vipers bugloss and many orchid species. The chalk face reflects sun light into the quarry and helps to maintain a warmer ambient temperature than the surrounding countryside. This is beneficial to the many butterfly species found on site.
Of particular interest is the silver-spotted skipper which is found at only a few sites in the south of England.
Environmental designation
Site of Special Scientific Interest (SSSI)
Special Areas of Conservation (SAC)