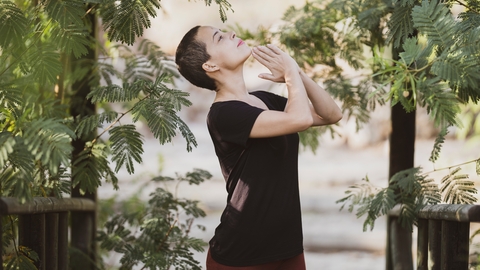 Nature Connectedness for Wellbeing (second online course added)
Location:
Online,
via Zoom
Over 5 weeks, spend an hour on Monday evenings learning new ways of being in and interacting with nature.
About the event
Over five weeks we will discuss the 5 Pathways to Nature Connectedness that were developed by Miles Richardson, Ryan Lumber and David Sheffield in the UK in 2015, in response to our global nature connection crisis. This course has been developed to provide an introduction to each of the 5 Pathways and will offer accessible and practical suggestions to improve individual Nature Connection. At the end of the 5 weeks you will have developed a toolkit of the best ways of being in and interacting with nature.
Every Monday evening, from the comfort of your own home, make some time for yourself.  Find a quiet spot where you can meet with our tutor, Victoria Gregory, via zoom.  She will guide you and your group  using mindfulness/meditative practices, group sharing and practical activities that can be used throughout the week.  There will be no more than 10 people in your session.
Each week we will be introducing a new pathway and will explore how each approach can help us to deepen our own connection to the natural world, and improve our own sense of wellbeing in the process.
A delegate from our last class wrote: I thought it was a really well- balanced course- between theory & practice, and also between more formal presentations by Victoria and informal discussions with everyone sharing ideas/ experiences. It was great to have a variety of different 'homework' every week - some more creative, some more observational.  I enjoyed looking at nature through the different lenses of painting, photography, poetry & folklore too, as it gave new perspectives.
Week One: Be Present
Contact: We will explore how noticing and using our senses can help us to actively engage with nature. Think of listening to birdsong, smelling wild flowers or feeling the bark of a tree.
Week Two: Be blown away by the beauty
Beauty: We will feel our way to finding beauty in the natural world and explore methods to appreciate nature's beauty through photography, art, poetry, dance or music.  
Week Three: Let Nature be your support
Emotion: We will discuss what it means to engage emotionally with nature and how we can connect more with ourselves through nature. We will share some of our emotional nature-based experiences with others and come up with ways to let nature be our emotional support.
Week Four: Let yours be a Nature story
Meaning: We will be exploring and expressing how nature brings meaning to life, by looking at how nature appears in songs and stories, poems and art and by creating our own ways to celebrate the signs and cycles of nature.
Week Five: Give back
Compassion: In our final week we will be focusing on caring for nature. How can we make a difference to the natural world that we love? We will be thinking about what we can do for nature, such as creating habitats and homes for insects, being a voice and advocate for nature, and rethinking our diet and shopping habits.
About your tutor, Victoria Gregory: 
Victoria founded My Green Prescription in 2020 as a project close to her heart following first-hand experience of the power of nature connectedness on supporting her recovery from severe PTSD after a serious accident in 2015.
The ethos of My Green Prescription is to 'reconnecting us' with ourselves, with each other and with nature through accessible and affordable personally tailored outdoor programs designed to boost mental health, confidence and wellbeing.
Victoria's passion and dedication to this project has seen her embark on a career change from city lawyer to Forest School Leader trainee and Yogini, teaching mindfulness and bushcraft as well as undertaking to establish My Green Prescription as a charity.
Booking
Price
members £50, non-members £62
Suitable for
Adults
Know before you go
What to bring
You will need to find a quiet place for the one hour session and have access to the internet.