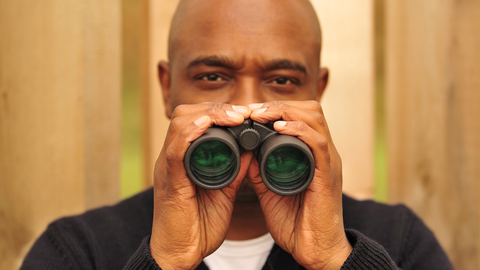 Urban Bird Migration
Location:
Online event,
via Zoom,
Pirbright,
Surrey,
GU24 0JN
Book
Join Urban Birder David Lindo for an evening talk and open your eyes to the skies!
About the event
Surrey Wildlife Trust are delighted to invite you to an evening with David Lindo, the Urban Birder!
Register your place to open your eyes to the skies! 
About the Talk
When you think of migration vast flocks of migrating birds over remote coastal areas far from humans may enter your mind. In reality, migration occurs across a far broader area - including through our towns and cities. From Wheatears migrating through London to thousands of warblers passing through Cape May, USA - noticing urban bird migration is a surprisingly fascinating thing!
About the Urban Birder
David Lindo, also known as The Urban Birder is a broadcaster, writer, naturalist, photographer, public speaker, tour leader and been known to do the odd bit of birding!
Born and raised in London, he loves anything nature, but for as long as he can remember birds have been his particular obsession. When he was three he went missing during a family party and caused his mum great panic. The police were called and a search party dispatched and he was eventually found standing outside a graveyard watching some Magpies.
He never switches off when it comes to urban birding, forever on the lookout. If you saw him strolling down a street you'd think he was in Manhattan for the first time, gazing up in wonderment. The sky is his canvas and it's amazing what you can see when you look up; birds of prey, swirling swifts, migrating thrushes, raucous crows. It's a beautiful world up there.
His main passion is for urban birds and he spends his time doing as much as he can to promote the appreciation and conservation of the birds that share our city lives. He now travels the world encouraging citizens and organisations to step outside wherever they may be to enjoy urban birding.
Booking
Price
Free to Members
Non-Members - suggested donation
Suggested donation
Suggested donation of £10
Additional booking information
Please book your place to gain access to the online event.
David Lindo - The Urban Birder
Voted 7th most influential person in Wildlife by BBC Wildlife Magazine and shortlisted 2020 Columnist of the year by the Professional Publishers Association (PPA)