How wild is your garden?
Take our two minute survey to find out how your patch shapes up for wildlife!
Our quick and easy online survey measures five essential features: food, shelter, water, connectivity and natural solutions.
FREE wildlife gardening advice
Once you've got your score, you'll have the opportunity download two FREE guides on helping insects in your garden and receive a series of emails with comprehensive wildlife gardening advice straight to your inbox.
Live survey map
All the gardens mapped so far by survey takers.
Gardens in Surrey
The green areas on the map below show all the gardens in Surrey
There are more than 20,000 hectares of gardens in Surrey, which covers 12 per cent of the county! This is more than all of Surrey's nature reserves put together, so gardens are vital to helping restore wildlife across our county. 
Your gardens are vital to the survival of wildlife in Surrey!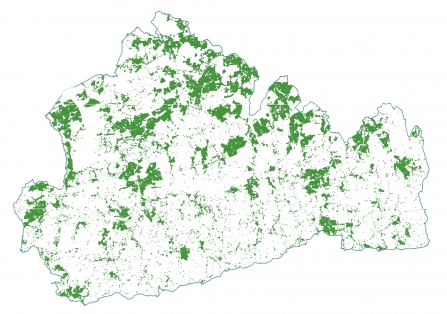 Why is this information important?
The more we know about Surrey's gardens, the better informed we are about the areas of the county where we can help communities create space for nature in their towns and villages.