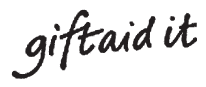 Boost your donation by 25p of Gift Aid for every £1 you donate
Gift Aid is reclaimed by us from the tax you pay for the current tax year. In order to Gift Aid your donations please complete our quick form below.
Please notify us if you want to cancel this declaration, change your name or address or no longer pay sufficient tax on your income and/or capital gains.