After being postponed in 2020 due to the Covid-19 pandemic, the Wild Surrey Art & Photography Competition is now open to submissions!
About the competition
We are looking for inspiring art and great images of Surrey's nature that tell a story. Intrigue a viewer with insects in action, inspire with wild landscapes, surprise with animal behaviour and influence others to do more to protect nature in urban environments. Whatever your interest, show your love of nature through your creativity.
Wild Surrey is open to UK residents, with top cash prizes and longlisted entries displayed in an online gallery and shortlisted works at an in-person exhibition at The Lightbox Gallery, Woking in May 2022.
Wildlife, landscapes and habitats used in your art or photography must be specific to Surrey.
Competition categories, prizes and more information
Categories

Animal Behaviour

Do hedgehogs wink? Do frogs laugh? Whether your subject matter is Surrey amphibians and reptiles, birds or mammals we are looking for a diversity of species, images which tell a story, which evoke an emotional response or show something unexpected or surprising. 

Insects in Action

We want to celebrate an abundance of bees, bugs and butterflies, ants, beetles and many of the other thousands of teeny creatures. Whether on or in the land, water or air, we'd love you to capture what is unique about each species so we can learn something new. 

 Wild Beauty

Celebrate Surrey's nature at its best, from your doorstep to the North Downs, the vast heathlands to chalk grasslands, wildflower meadows to rivers and lakes. Which wild spaces have inspired you? Whether seen from the ground or the air. Evoke atmosphere and a sense of place, where the habitat is a major element of the image to convey how it is vital for a healthy planet and people as well as wildlife. 

Vision for Surrey*

In partnership with the Surrey Nature Partnership

Imagine exploring an urban area in Surrey where walls and roofs are alive with lush green growth and precious rainwater is stored in wildlife ponds or saved for thirsty gardens on a hot day. Concrete road verges are transformed into vast ribbons of wildflowers and lamp posts and bus shelters are swathed with nectar rich flowers providing pollinator pitstops for bees, butterflies and insects on their journey to pollinate rich crops providing our local food.

New green technologies fulfil our needs, with roads, bridges and transport connecting people and nature. Imagine  superhighways of hedgerows providing homes and food for hedgehogs, nesting birds, and dormice. Rivers and clean rippling pools are alive with aquatic creatures, where fresh trout spawn and beavers, otters and water vole play in pollution-free water.

Visualise Surrey alive with life, where people and wildlife live in harmony and value each other.

*Selected submissions and ideas from this category will be used by the Surrey Nature Partnership to help design a wider vision for Surrey. Please see terms and conditions for further information.
Prizes

This year there will be one winner from each age group for the Wild Surrey Art Award and one winner from each age group for the Wild Surrey Photography Award. These will be determined by a panel of judges.

The People's Choice Award will be determined by public vote and shall be awarded to one person within each age group across art and photography submissions

Prizes for the Wild Surrey Art Award, Wild Surrey Photography Award and the Wild Surrey People's Choice Award are as follows:

Age group 6 – 12 years: 

£75 cash, family membership for a year, SWT adoption gift and framed certificate

Age group 13 – 17 years: 

£150 cash, family membership, exclusive family experience on an SWT managed reserve and framed certificate

Over 18 aged group: 

£500 cash, family membership, exclusive family experience on an SWT managed reserve and framed certificate
Price of entry

Adults (18+)

A fee of £20 (or £15 for Surrey Wildlife Trust Members) per entry, is payable on submission for individuals aged 18 and over. 

Young adult (13-17)

A fee of £5 per submission is payable on submission for individuals aged 13-17.

Children (6 – 12)

A fee of £2 per entry, is payable on submission for individuals aged 6-12 years.
Judges

© Grace Ellen

Grace Ellen

Grace is a self-taught, professional artist based in Surrey. Born in Surrey in 1993, Grace spent her childhood years walking in the Surrey Hills and visiting Cornwall and the Lake District. This inspired her love of the outdoors and led to her choosing to study Animal Behaviour and Ecology at the University of Exeter. Learning about the conservation of such places, and the need for their protection, motivated Grace to start painting them and celebrating their natural beauty. 

Grace continues to draw inspiration from the great diversity seen in British nature and wildlife. Each painting is truly unique and a snapshot of her experience at each location and of the particular day she visited.

Grace's style sits where the realistic meets the romanticised. Her use of texture mediums, sprays and impasto mark-making bring the landscapes to life on the canvas, and each piece is a joyful celebration of nature. 

Recent prizes include the visitor's choice awards at both Bath Art Fair and Surrey Contemporary Art Fair. She was also voted as a finalist for the 'Surrey Artist of the Year' competition based on her solo show Light and Land.

© Jon Hawkins - Surrey Hills Photography

Jon Hawkins

Jon, is an award winning photographer based in Ash Surrey.

Jon's photographs are regularly featured in Wildlife Trust media and publications across the country. His images have also been published in various national magazines, newspapers, greetings cards, calendars and websites including use by the BBC, Sky and National Geographic.

Before turning professional one of his images was included in the BBC's Countryfile Calendar. 

He has been a finalist in the prestigious Dog Photographer of The Year and has been nominated by the Society of International Nature & Wildlife Photographers for Photographer of the Year.

 
Key Dates

Here are some useful dates for your diary:

1st March
Deadline for entries
14-17th March
Long listing for online exhibition
(You will be contacted about the outcome) 
4th-8th April
Selected works delivered to Surrey Wildlife Trust 
(Artwork will be photographed for online exhibition)
11th-15th April
Shortlisting for physical exhibition at Lightbox Gallery 
(You will be contacted about the outcome)
2nd May-1st July
Online exhibition
10th May-22nd May
Lightbox exhibition
4th-8th July
Unsold & not for sale works to be collected from Surrey Wildlife Trust

 

 
Terms & conditions & submission guidelines
FAQ

Can I enter the competition if I live in London or a neighbouring county?

Yes, if you are a UK resident you can enter the competition as long as the subject matter is Surrey wildlife, habitats and landscapes.

Can I enter a painting which has been entered to another competition?

Entries submitted to Wild Surrey must not have won any previous Art & Photography competitions or have been entered into any current competition which restricts entry to other competitions. If selected to display in the gallery, the final artwork must be available to be displayed online and potentially at the physical exhibition.

Can my child enter if they are five years old?

This year we have tried to make it a more even playing field within the age categories, unfortunately that means children in reception year and younger will be unable to enter this year's competition. If your child is in Year 1 and turns six during the winter/summer term and would like to enter with their classmates who may have already entered, we are happy to take class applications from the school.

To find out more about how to enter as a class, please contact events@surreywt.org.uk

Can I enter an image which is of another landscape in a different county?

As much as we love landscapes (and wildlife) from different areas, this competition is specific to Surrey. So please only submit work of species and habitats found in Surrey.

Can I enter the competition by post?

No. Many of the staff are working remotely because of the pandemic, so please do not enter by post.

Can I send my artwork to your office?

Please do not send your original work to our office unless you have been asked to do so. We will not accept any submissions by post and they will not be returned.

If you do have any problems submitting your work online, please contact events@surreywt.org.uk

How do I submit my art work online?

We appreciate not everyone has access to state of the art cameras. When submitting a piece of art, we will accept photographs taken by phones or digital cameras. The main thing to remember is ensure you have good lighting and the image is in focus. We are not worried if it is perfectly framed or slightly wonky, as long as the main image is clear. If you work is selected for our online exhibition, we will arrange for a professional photographer to take a high quality photo of your work.

Once you have taken your image, please upload it to the form and submit your entry. If you have any problems, please contact events@surreywt.org.uk
Enter the competition
Please ensure that you have carefully read the competition details above before submitting your entry.
2019 winners
View our winning and highly commended works from 2019.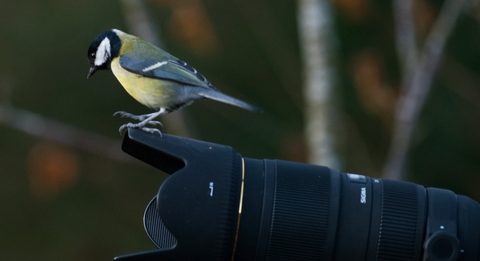 Kindly supported by