Go wild for rivers
In celebration of World Rivers Day, between 18th and 26th September we will be holding a series of events to highlight our county's beautiful river habitats.
Immerse yourself in Rivers Week with a host of online events, walks and practical activities celebrating our wonderful rivers. Why not create your own Rivers Week celebration with a wild picnic by your favourite riverbank or spend the day soaking up knowledge about river wildlife using our factsheets. 
About Surrey's Rivers and World Rivers Day
Teeming with invertebrates, rich in plants and a haven for mammals, wetlands are a vital part of our natural world. As well as providing a valuable habitat for wildlife, wetland are also vital forms of flood defence and water purification. World Rivers Day highlights the many values of our rivers and promotes the improved stewardship of waterways around the world.
Surrey is home to the Wey, Mole and Thames river catchments. These arteries form natural highways through our developed environment and connect our wild landscapes. Species such as otters are gradually returning to these habitats.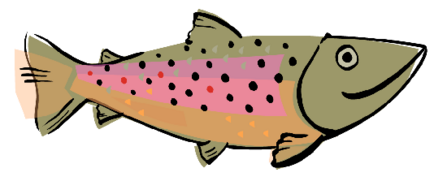 What you are doing for Rivers?
Plot your actions for rivers on our interactive online map
River wildlife spotter sheets
Download a selection of spotter sheets to take on a river or wetland walk
Enjoying this content?
Please help us do more
Wetland and river walks in Surrey
A list of curated walks taking in rivers and lakes in Surrey from the AllTrails website.
Amazing wetland wildlife