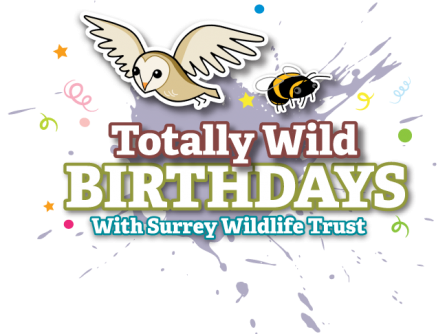 Minibeast Hunt
A minibeast safari to discover what is living in the wood through a series of minibeast themed games, sensory activities and searches. During the party you will hunt under logs, sweep through the grass and shake trees to discover the many creatures living in the habitats of Nower Wood. The woodlouse trail will show you just what it feels like to be a creature wandering around the wood at night.
Woodland Fairies
A host of different activities and games await you on our magical fairy trail around the wood with a "Good Weather" spell and plenty of fairy dust to help you on your way. You will make your very own fairy to take out into the woodland and together you'll explore the fairies' homes and discover how to look after them.
Treasure Hunt
Find the pirate's hidden treasure by following clues and completing tasks around the wood. We will equip all the treasure hunters with pirate bandanas and treasure maps before setting off on a big adventure around the wood. To find the treasure you will work your way through mazes and along blindfold trails, using your map reading and problem solving skills along the way. No treasure hunt would be complete without a sword fight and walking the plank.
Woodland Survival
There are two options for this party:
ACTION
Imagine you've crash landed in the woods: you must navigate using nature's clues, find resources to survive, experience the woods at night (with our blindfold trail) and see who can build a shelter to survive the elements.
BASE CAMP (maximum 12 children)
Alternatively, for those wishing to concentrate on building a magnificent shelter and learn how to construct a camp fire safely, this is the party for you! You will collect natural materials to make your shelter and fallen wood to fuel your fire. Once the fire is roaring, you'll have the chance to toast a marshmallow in the flames!