Monitoring the health of our rivers
A healthy river system is one with a rich diversity of species and habitats all co-existing in clean water. As well as being somewhere we like to spend time, a healthy river can provide us with clean drinking water, flood retention and many more services important in our day-to-day lives.
Why are rivers important?
The UK has come a long way since the 1970s, when many of our rivers were inhospitable places to both people and wildlife. We now have the cleanest rivers for decades; however, there are still many challenges we face before our rivers will be in a good ecological state again.
Several key species rely on a healthy river ecosystems. These include the nationally scarce water vole and the otter, which is only just beginning to recolonise Surrey.
What are we doing?
The Trust launched RiverSearch in 2013 to monitor and improve river health on the Wey and Mole catchments. With the help of volunteers, we are assessing and restoring stretches of river across the county to help wildlife thrive in these important habitats.
How you can help
Thank you for your interest in this project, unfortunately we are not currently taking on new volunteers for this role. Please check back in a few months time. 
Aquatic invertebrate sampling

Volunteers have the option to train in aquatic invertebrate sampling as part of the Riverfly Partnership. This sampling helps us to monitor water quality by looking at the fly larvae living on shallow river beds.

Once trained, volunteers can join one of the various monthly monitoring groups that have been set up at different points across the catchments or, alternatively, they can create their own group.
River restoration days

The Trust is involved in a large number of river restoration projects which all RiverSearch volunteers will be invited to get involved with. These optional days are a good opportunity to meet other volunteers as well as learn basic river restoration techniques and get hands on.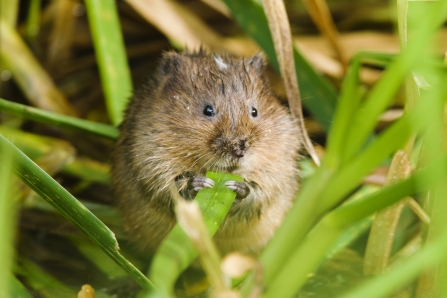 Map of Surrey's Rivers
This map shows the points or sections that have been surveyed by our RiverSearchers. By clicking on each point on the map you are able to compare and contrast your survey with other surveys across the county.