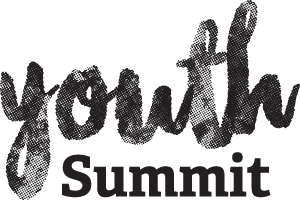 26th March 2020
16-18 year olds coming together to stand up for nature
Join Surrey Wildlife Trust for our FREE Youth Summit at Nower Wood, Leatherhead
Have a voice
Time is running out! Our climate is reaching a tipping point where we have the ability to prevent irreversible damage to our planet.
Young people are demanding a greener, sustainable future which prioritises the environment.  Momentum for action is building – will you be part of this change?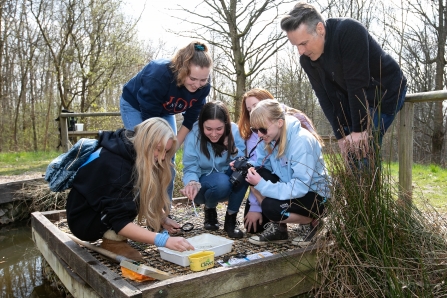 We want your thoughts, ideas and opinions on current environmental matters and what we can all do to make a real difference. There will be inspirational keynote speakers, hands-on workshops and an open forum to discuss and debate with fellow students.
Agenda and keynote speakers to be announced soon!
Reserve your Space!
This event is free but booking is essential, spaces are limited so book early to avoid disappointment.
Booking will be open shortly, but please complete the form below to register your interest and to be notified when tickets are available. 
There is currently a limit of 6 students per school, accompanied by 1 or 2 staff, but this may increase nearer the time. If you would like to place additional students on a waiting list please get in touch.
If you have any questions you can email us at education.centres@surreywt.org.uk or call 01372 379509
Please Note:
Nower Wood is not easily accesible by public transport. The nearest station is in Leatherhead and is only a short taxi ride from here.
Students will need school and/or parental consent to attend.
School staff may not be with their students at all times, as there will be some separate workshops for teachers.
This is just the beginning...
We want you to go away with a taste of a #WilderFuture and take the knowledge and skills you have learnt into university and beyond. Here are some ways in which you can get started making a difference right now...
Join our Nature Recovery Network
The Wildlife Trusts and David Attenborough are campaigning for the government to introduce Nature Recovery Networks into law.  This will ensure that nature is both protected and connected, and that will be more resilient to climate change and other threats. By taking local actions, you can help to build a Nature Recovery Network in Surrey.
Rewrite environmental laws
Writing to your MP or meeting them in person is a great way to show them that wildlife and strong environment laws are important to the people they represent. You can also encourage them to speak up for strong environment laws, in particular the Environment Act, and champion ambitious measures to create a #WilderFuture!
Get active on social media
Share, tag, post, retweet and shout about all of the things that matter to you. Whether it's a selfie in our beautiful countryside or a sea turtle eating plastic - make people care and keep the momentum going. It might seem silly but this can change people's minds.
Join an organisation
The are tons of professional and charitable organisations dedicated to making the world a greener place. By being a member you will not only support a cause you believe in but stay in the loop with current affairs, make connections and take part in events and campaigns
Volunteer
Sometimes the most valuable thing you can give is your time. Surrey Wildlife Trust, and many other organisations, depend on dedicated volunteers who help in nearly every aspect of our work. Some of the attendees from last year's Youth Summit joined us for work experience and other placements.