Take the plunge!
In celebration of World Rivers Day we are holding a series of events to highlight our county's beautiful river habitats every September.
Teeming with invertebrates, rich in plants and a haven for mammals, wetlands are a vital part of our natural world. As well as providing a valuable habitat for wildlife, wetland are also vital forms of flood defence and water purification. World Rivers Day highlights the many values of our rivers and promotes the improved stewardship of waterways around the world.
Surrey is home to the Wey, Mole and Thames river catchments. These arteries form natural highways through our developed environment and connect our wild landscapes. Species such as otters are gradually returning to these habitats.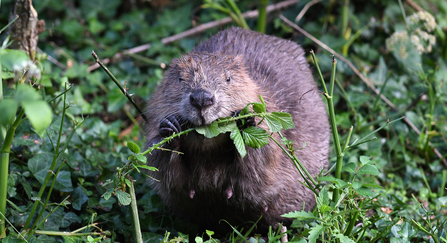 Rivers Week 2020 Events
Enjoy a selection of river themed events and activities
Monday 21st September 9am
A Virtual tour of Thundry Meadows
Join Surrey Wildlife Trust's Jamel Guenioui on a virtual guided tour of the beautiful Thundry Meadows in Elstead
Available on our Facebook and Twitter pages
Tuesday 22 September 6:45 – 9:30
Riverside bat walk
Join SWT Ecology Services Manager Gabbie Graham on a fascinating bat walk on Esher Common.
Wednesday 23rd September 7pm
Otters - Coming to a River Near You: Zoom Webinar
A talk covering (amongst other things) their design features, their behaviour, signs to look out for and their population crash plus subsequent recovery.
Thursday 24th September 7pm
Return of the Beaver: Zoom Webinar
Learn about the exciting beaver reintroduction project in Devon
Friday 25th September
Introduction to invasive river species; Film
A short film about the different invasive species that the Trust is tackling on our county's waterways.
Available on our Facebook and Twitter pages
Saturday 26th September 9am
Riverfly ID: Film
Discover the vital insects that live in our rivers and how we survey for them in this short film.
Available on our Facebook and Twitter pages
River wildlife spotter sheets
Download a selection of spotter sheets to take on a river or wetland walk
Enjoying this content?
Please help us do more
Wetland and river walks in Surrey
A list of curated walks taking in rivers and lakes in Surrey from the AllTrails website.
Amazing wetland wildlife