Go WILD with Surrey Wildlife Trust
Can you do one wild thing a day throughout the whole of June? We believe you can! Join thousands of people taking part in our annual nature challenge, 30 Days Wild! Do it for your health, wellbeing, wildlife and the planet!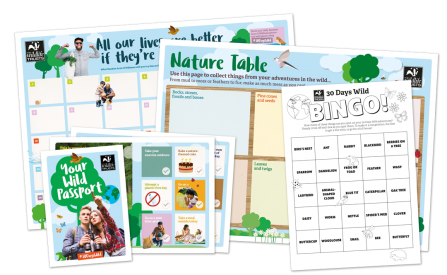 What's in a 30 Days Wild pack?
When you sign up, you'll be able to download a host of goodies to help you plan your month. You'll have a wallchart, wildlife bingo, an activity passport and a nature table template. We'll send you lots more resources leading up to June too, from instructions for baking hedgehog cupcakes to a beginner's guide to wildlife photography.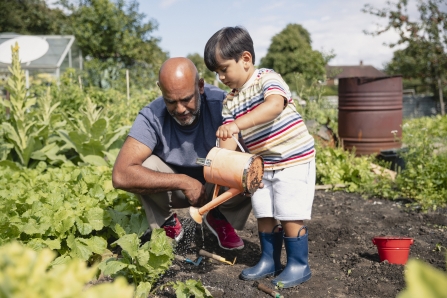 Random Acts of Wildness
A Random Act of Wildness is anything you can do during a normal day to bring a little nature into your life. They can take a few seconds, a few minutes, or if you lose yourself completely, a few hours!
Who are The Wildlife Trusts?
The Wildlife Trusts is a grassroots movement, made up of 46 individual Wildlife Trusts operating in every corner of the UK, Alderney and the Isle of Man. We care for 2,300 incredible wild places, from remote woods and wild rivers to inner city pockets of nature. We also look after the amazing wildlife that lives on our coasts and in our seas. By taking part in 30 Days Wild, you can help us to achieve our mission of bringing people closer to nature, and land and seas rich in wildlife.
Some of the greatest adventures happen in your everyday life. 30 Days Wild is perfect for me; it combines my love of being outdoors and staying active with my creative side, too. I can't wait to get involved!