Book your place today!
Join Surrey Nature Partnership for its second Biodiversity & Planning Conference to hear from leading experts in planning and biodiversity.
£45 per delegate (nonprofit organisations & local authorities)
£65 per delegate (private sector)
Prices do not include VAT or booking fee.
Following on from last years hugely successful conference. Surrey Wildlife Trust are delighted to host this must attend event for planning professionals on behalf of the Surrey Nature Partnership.
Join us for the opportunity to hear from leading speakers across the planning and environment sector and get the most update information on:
• Environment Act
• Biodiversity Net Gain
• Legal Update
• Biodiversity Metrics
• Examples of Best Practice
This year the event will be held online and will be spread across two mornings.
Speakers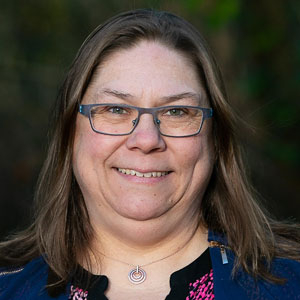 Sarah Jane Chimbwandira - CEO - Surrey Wildlife Trust
Sarah Jane has worked for Surrey Wildlife Trust for over 11 years, latterly as Director of Biodiversity, before becoming CEO in February 2019. She has brought a wealth of successful partnerships and projects experience to her role – she was the co-founder and director of the Surrey Nature Partnership, co-authored the 'Natural Capital Investment Plan for Surrey' and is a Trustee of the Surrey Hills Society and Ecosystems Knowledge Network. During 2019, SWT's 60th anniversary year, Sarah Jane refocussed on the core mission to increase biodiversity and engage people in the natural environment. She is leading SWT's new 5 year strategy 'Restoring Surrey's Nature' to create a living landscape with connective hedgerows, rivers, nature reserves and green spaces across Surrey and wants to seize the opportunity to secure a strong Environment Bill with clear nature targets, nature recovery networks and a nature watchdog.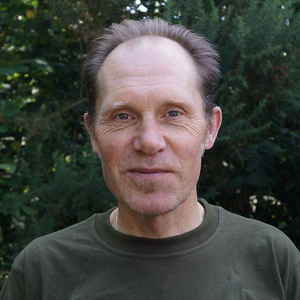 Mike Waite - Living Landscapes, Policy & Research Manager - Surrey Wildlife Trust
Mike is currently Living Landscapes, Policy & Research Manager with the Surrey Wildlife Trust, where he oversees development and implementation of the Trust's strategy on landscape scale conservation. Mike also presently chairs the Surrey Nature Partnership's Biodiversity Working Group. He is a highly experienced ecologist with expertise in ecological planning and policy development, ecological impact assessment and mitigation, habitat management and creation, and species protection. Specialisms include higher plants, birds and increasingly, spiders. Mike was instrumental in publication of the first statutory biodiversity strategy in the UK, for the Greater London Authority.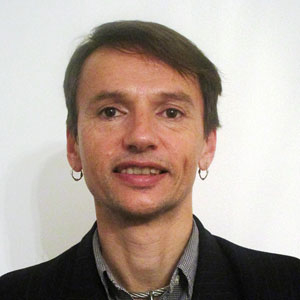 Dr Nick White – Principal Advisor – Net Gain, Natural England
Nick work across Government (national and local), and with developers, NGOs and academia to advance policy, practice and standards around net gain (biodiversity, natural capital and environmental). The current focus of his work is on biodiversity net gain legislation, the biodiversity metric and biodiversity net gain standards and guidance. He is also working on the evolving approach to marine net gain.
As a non-ecologist he is interested in how biodiversity and the natural environment can contribute towards wider social and economic benefits. He also has a strong interest in green infrastructure, especially in relation to urban areas and its ability to enhance wider (grey) infrastructure resilience.
Nick enjoys engaging with different sectors and seeking opportunities to help secure the delivery of shared outcomes.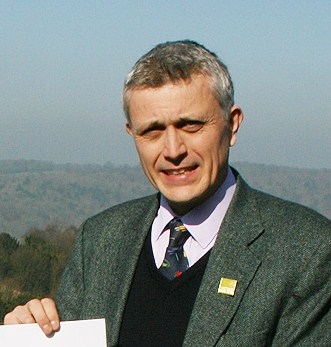 Adam Wallace - Partnerships/Innovation Manager - Natural England
Adam has worked in the Environment sector for nearly 30 years starting at Peterborough City Council then for a Wildlife Trust and the National Trust at Wicken Fen.  He became a FWAG adviser in Surrey and Hants in the 1990's joining the Countryside Agency in 1999 to work on National Park designations and AONB policy.  Since Natural England vested in the 2006 he has worked in a number of roles including as a Strategy/Partnership Manager and Area Manager in the South East. His current role is as Natural Englands Planning for Places Principal Adviser.  He also leads the organisations work on the Oxford to Cambridge Arc.  Adam was a board member on the  Surrey Nature Partnership and  currently sits on both the Buckinghamshire Natural Environment Partnership and the Buckinghamshire Growth Board. He is the Natural England representative on the ADEPT Environment Board.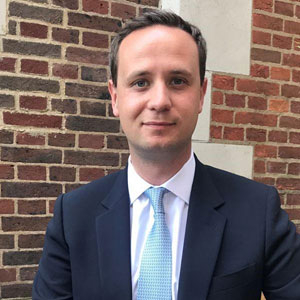 Dr Ashley Bowes - Cornerstone Barristers
Dr Bowes is ranked by Legal 500 as being "One of the best environmental lawyers of his generation" and has acted for claimants and defendants at all levels, including several cases in the Supreme Court.
He is a member of the Attorney General's C Panel of Junior Counsel to the Crown, in which capacity he represents the UK Government in his areas of specialism and was shortlisted by Chambers & Partners as Environment/Planning Junior of the Year 2018.
Ashley is the General Editor of Sweet & Maxwell's Journal of Planning & Environment Law and the author of Oxford University Press's textbook, A Practical Approach to Planning Law , aswell as being a contributor to Butterworths Planning Law Service and to the Routledge Handbook of Comparative Planning Law.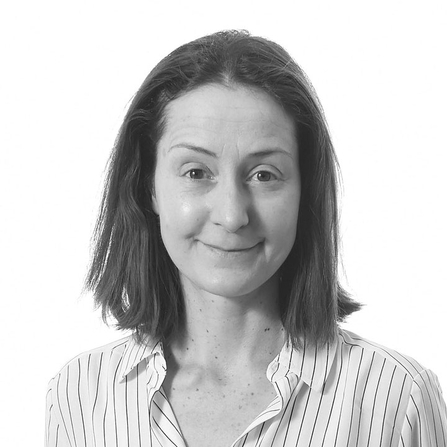 Dr Julia Baker CEnv MCIEEM - Biodiversity Technical Specialist - Balfour Beatty
Julia is the lead author for the UK's Good Practice Principles of Biodiversity Net Gain and runs professional training courses on Designing Biodiversity Net Gain for development. Julia has designed and implemented Biodiversity Net Gain on a variety of infrastructure developments ranging from road, rail, energy and housing and from large to small scale. Julia was joint-chair of the British Standard on Biodiversity Net Gain and is on Natural England's Sounding Board for the revision of their Biodiversity Metric 2.0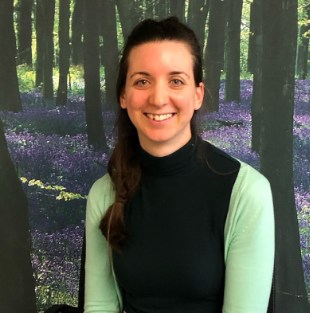 Rebecca Pullinger - Woodland Trust
Rebecca has been at the Woodland Trust since February 2020, where she is policy advocate and leads on planning issues. This includes the organisation's response to the Planning for the Future White Paper. Rebecca is chair of the land use planning group at Wildlife and Countryside Link, bringing together a range of environmental NGOs to respond to cross-cutting issues. Before moving to the Woodland Trust, she spent four years working for CPRE, the countryside charity. She has also held positions at CPRE London, BirdLife Malta, Kew Gardens and Avon Wildlife Trust carrying out a diverse range of policy work.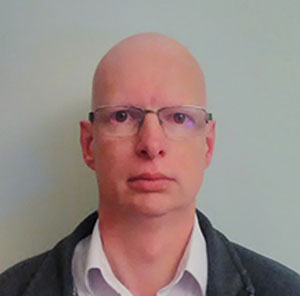 Stephen Panks - Natural England
Steve Panks is currently a Senior Specialist in Biodiversity Net Gain within Natural England's Chief Scientists Directorate. He has been employed in a variety of local and national roles in conservation and land use planning since graduating from the Seale Hayne Land Use Faculty of the University of Plymouth in the late-nineties. He has spent the majority of this time working for Natural England and its predecessors. Previous roles have covered many aspects of Natural England's business from field based roles negotiating and managing a suite of Agri-environment schemes and sites of Special Scientific Interest to roles in land use planning providing statutory conservation advice on a range of large and small housing development proposals, road and infrastructure schemes and mineral sites. Steve has spent the last couple of years leading the technical update of the Biodiversity Metric 2.0 and 3.0 which build on the pilot metric used for the Biodiversity Offsetting Pilots in 2012 and will underpin the evolving mandatory Biodiversity Net Gain approach.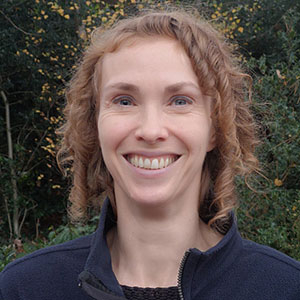 Heather Lewis - Conservation Officer, Planning - Surrey Wildlife Trust
Heather has over 20 years experience within the field of statutory environmental regulation and compliance. Her experience include 10 years providing bespoke ecological advice into the planning system, to Local Planning Authorities within Berkshire, Buckinghamshire, Oxfordshire and Surrey. She currently manages the SWT Planning Ecology Advice Service which provides bespoke ecological advice into the planning system for 10 out of 11 Surrey Local Planning Authorities. The ecological advice provided aims to ensure that the Local Planning Authorities meet their statutory and policy obligations with regards to protected habitats and species. We also advise on how the development control planning process can achieve a genuine net gain for biodiversity in line with Wildlife Trust Living Landscapes ambitions.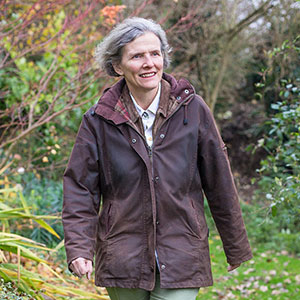 Dr Caroline Jessel - Chair of South East Nature Partnership
Dr Caroline Jessel was the NHS England Lead for the South Regional Sustainability and Health Network. She has been a GP for 30 years in Kent and has always had a strong interest in the relationship between the environment and health. She is the chair of the Kent Nature Partnership and a Trustee of Kent Wildlife Trust and the Wealden Literary Festival. She is very interested in the challenges of creatively addressing root causes of both physical and mental health difficulties while reconnecting with nature. 
She is the chair and founder of Dandelion Time, which has an innovative approach to helping children affected by trauma, abuse and neglect. This unique therapeutic model is a successful example of ecotherapy.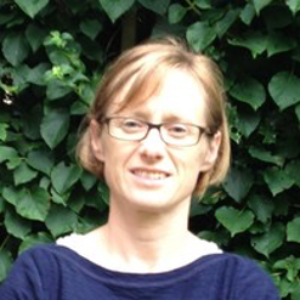 Julie Middleton  - BSc. MSc. MEnv Dev. PG Dip
Julie has spent a career working in environmental policy in Scotland, South Africa the UK.  She has an academic background in Ecology, Forestry, International Development and T&C Planning. She started her career with The National Trust for Scotland, developing management plans for its extensive portfolio of upland properties, and on moving to South Africa she spent 6 years as a consultant to national government in areas climate change, environmental governance and sector planning. On returning to the UK a decade ago, Julie worked with Wildlife and Countryside Link for several years before joining The Wildlife Trusts where she led on the development of a proposed 'Nature and Wellbeing Act' between 2011-2014. She now works with the Sussex Local Nature Partnership where she leads on facilitating collaboration across the LNP in areas of emerging policy including Nature Recovery Networks, natural capital and nature-based climate solutions.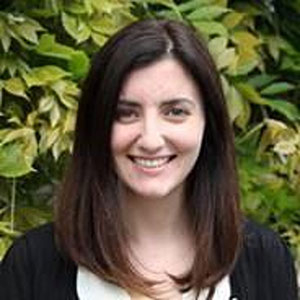 Katherine Stuart - Planning Policy Lead officer - South Downs National Park Authority
Katharine is a Planning Policy Lead officer at the South Downs National Park Authority, with a current focus on the implementation of the recently adopted South Downs Local Plan. Katharine has specialised in environmental aspects of Planning for 10 years and has degrees in Environmental Sciences and Town & Regional Planning, and a Certificate in Ecological Consultancy. Katharine combines her training and experience in the production of Planning strategy, policy and evidence for the environment.
Book your place today!
£45 per delegate (nonprofit organisations & local authorities)
£65 per delegate (private sector)
Prices do not include VAT or booking fee.
Supported by Surrey Wildlife Trust
Biodiversity & Planning Conference Agenda