You did it!
A huge thank you to everyone who donated to our main appeal and via Big Give's Green Match Fund to double your donation. You helped us raise over £50,000 for Dormice in Surrey!
If you'd still like to give to this appeal, any additional funds are gratefully received. 
Why do Dormice need our help?
The hedgerows and woodlands that Dormice use to shelter, breed, feed and sleep have suffered widespread mismanagement and loss across Surrey. Sadly, Dormice numbers are estimated to have fallen by more than half since 2000 across the UK, with new research suggesting the protected Dormice species should be classified as "endangered", according to the University of Exeter.
It isn't just Dormice that rely on hedgerows and woodland. There are a huge number of species such as bats, birds and pollinators which will also benefit from the work that Surrey Wildlife Trust will do to manage and restore woodland and hedgerows.
We have a big challenge ahead but with your help we can connect Surrey's landscape with healthy hedgerows and improve our woodlands to boost the Dormouse's chances of recovery in Surrey.
| £ | How your donation will help |
| --- | --- |
| £10 | plants a hazel with the guards needed to allow it to flourish into a future nesting place. |
| £30 | delivers one metre of maintenance or restoration work on an existing hedgerow, which is vital for the long-term survival of hedgerows. |
| £50 | pays for coppicing work in woodland habitats to create natural nesting places for Dormice. |
| £2,000 | enables us to manage coppice rotation of 1 hectare of woodland reserve over four years. |
A word from our CEO
"It's easy to love Dormice, but their decline isn't just a tragedy for people who care about cuteness – it is symptomatic of the decline of the wild places that we all depend on. The hedgerows and woodlands that Dormice need to survive and thrive also support hundreds of other species, help protect us from flooding and soil erosion, block out traffic noise, keep the air clean and store thousands of tons of CO2. 
It is imperative that we restore these habitats, but we can't do this alone. Groups such as the Surrey Dormouse Group work hard to monitor dormouse populations, this work alongside the wider recording community, help to inform habitat management across Surrey.
By supporting our campaign to save Dormice, you can help secure the future of Surrey as a great place to live for wildlife and people."
Sarah Jane Chimbwandira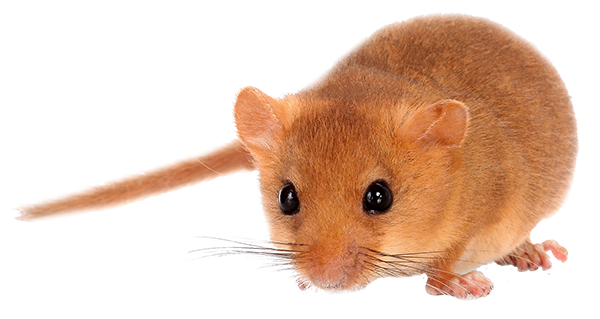 Dormouse facts
How they are recognised

Dormice are small, weighing in at a maximum of 30 grams, and live for up to five years. They have large black eyes, golden-brown fur and long black whiskers. They are also the only small British mammal with a furry tail, which wraps around the body during lengthy winter hibernations and assists with climbing.
Why they matter

Rarely seen on the ground when awake, these agile climbers favour the branches of native trees such as Hazel, Hawthorn and Oak, and feed on flowers, pollen, fruits, insects and nuts. They need a healthy and diverse ecosystem to survive. Protecting Dormice and their homes will have positive effects on a myriad of species from Peacock and Red Admiral butterflies to Hedgehogs to birds such as Yellowhammers and Corn Buntings.
Where they live

Shy and nocturnal, Dormice spend up to seven months of the year asleep in tightly woven, low-level, leafy nests approximately the size of a tennis ball. They are widespread across Surrey but now largely confined to small pockets of habitat, with only a few known strongholds. Discarded hazelnuts with a neat round hole nibbled in their shells are the best indicator that they are nearby.

It's worth noting it is illegal to disturb Dormice and a special licence is required to handle this protected species. Find more Dormouse facts here.
About healthy habitat
Hedgerows
Hedgerows are the forgotten heroes of Surrey's landscape. A properly managed hedgerow can support up to a dozen types of native trees, not to mention a huge variety of plants at the margins and base. This makes them superhighways of biodiversity, providing shelter and safe passage to countless species.
With something in fruit or in flower all year round, mature hedgerows also offer a permanently stocked buffet for bees, bats, birds, butterflies and mammals, including Dormice. Sadly, however, many are now in poor condition, as traditional management skills have been lost.
Woodland
Left without management our woodlands lose diversity, become dark, overgrown and lose flora. Healthy woodland needs open spaces for light to penetrate.
Traditional woodland management practises such as coppicing need to be carried out to create diversity in species and structure of the woodland, this helps flora and is essential for Dormice who need a varied diet. Coppice stools make excellent winter hibernation hide outs for Dormice and create natural safe nesting places to shelter.
Connecting hedgerows and woodland will create larger areas of habitat for many species to expand populations.
Hedgerow and woodland management is an ongoing project for Surrey Wildlife Trust, as we seek to protect, extend and improve vital habitat for years to come.
Please help us take this positive step for nature.
Frequently asked questions
How can I donate to the appeal?

A huge thank you for supporting us!  Please click the orange 'Donate Now' button linked at the top of this page to donate online.
How will you spend the money raised?

Surrey Wildlife Trust will used the funds raised to cover the costs of all the activities we want to do this year and next, to improve and connect hedgerow and woodland habitats in our county, for Dormice and other wildlife.

The funds raised for our appeal will be used to restore and connect hedgerow habitats and undertake important coppicing work in woodland reserves.

Any additional donations above our target are gratefully received and will be used for conservation work on our reserves at the discretion of the Trust.
The independent regulator of charitable fundraising in England, Wales and Northern Ireland

We promise to spend your donations wisely