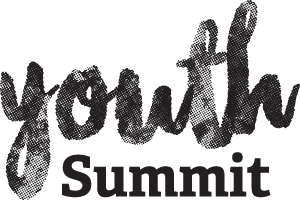 26th March 2020
Join David Lindo, Sustainable Stephanie, David Saddington & Surrey Wildlife Trust for our FREE Youth Summit at Nower Wood, Leatherhead
Suitable for 16-18 years olds
Have a voice
Time is running out! Our climate is reaching a tipping point where we have the ability to prevent irreversible damage to our planet.
2020 marks five years since the Paris Climate Agreement, when the UN countries will review their progress towards these crucial targets. Young people are demanding a greener, sustainable future which prioritises the environment and acknowledges the intrinsic links between nature and climate.  Momentum for action is building – will you be part of this change?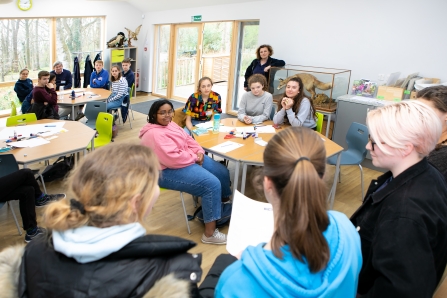 On the 26th March 2020 at Nower Wood Education Centre, near Leatherhead, we will be hosting our annual Youth Summit -a chance for 16-18 year olds to come together and stand up for nature. We want your thoughts, ideas and opinions on current environmental matters and what we can all do to make a real difference. There will be inspirational keynote speakers, hands-on workshops and an open forum to discuss and debate with fellow students. You will learn lobbying and promotional skills, improve your knowledge of our native species and at the same time be part of something that could enhance your UCAS applications and CVs. By the end of the day, we will pledge to take action for Surrey's nature and the future of the planet.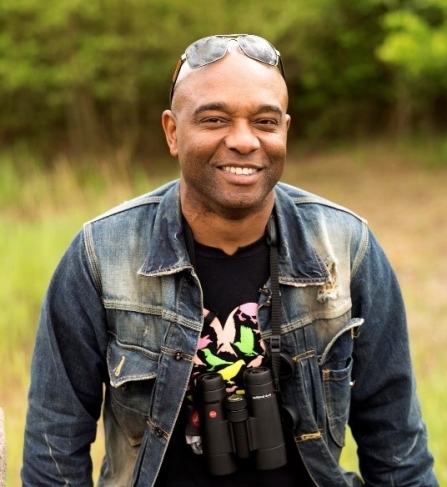 David Lindo is the Urban Birder - broadcaster, writer, speaker and tour leader. His mission is to engage city folk around the world with the environment through the medium of birds. He has written countless articles on urban birds, urban conservation and wildlife in general for many websites, publications and magazines and has written the Forwards to several books. He is a regular television and radio presenter and has been featured on the BBC, ITV, Channel 4 in the UK as well as other TV and radio channels around the world including CBS in the United States.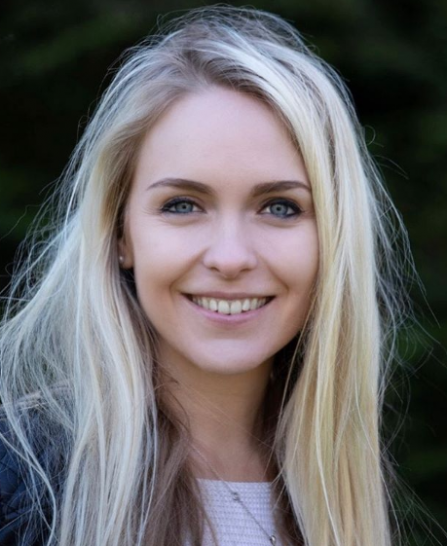 Stephanie Todd (aka Sustainable Stephanie) is a passionate UK based environmentalist and full time corporate environment advisor, with an aim to inspire others to learn more about the world around them and to live sustainably. For Stephanie being an environmentalist isn't just a job, it's a lifestyle, and she uses social media platforms like Instagram to share sustainable lifestyle tips and topical environmental articles from across the world. Check out some of her amazing ideas for a sustainable life (@sustainable_stephanie), and take some inspiration for your own #SustainableSwapSunday.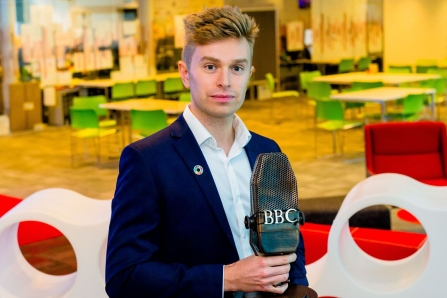 David Saddington is a climate change policymaker & environmentalist. Since experiencing extreme flooding as a teenager he has communicated the importance of climate change action to millions, pioneered innovative policy change and worked with business on bold sustainability strategies.  David's first intervention was heading up a high profile public awareness campaign featuring BBC, Sky, ITV and working with then UK Prime Minister, Tony Blair, to get climate change on the school curriculum. David has spread climate education to other countries and his work to re-energise communication of climate change to the public has been featured by the United Nations as an example of best practice. David now works for the UK Government designing policy to get to net-zero emissions by 2050. 
About the day
Agenda

Time

Agenda

09:00

Arrival & Refreshments

09:30

Welcome and Introduction

09:40

Talks from Keynote Speakers:

David Saddington: Climate Emergency
SarahJane Chimbwandira: Nature & Climate Change
David Lindo: Urban Spaces for Nature

10:40

Break & light refreshments

11:00

Workshop Session 1

12:00

Hot vegan lunch provided

12:45

Workshop Session 2

13:45

Workshop Session 3

14:45

Break & light refreshments

15:00

Inspiration from Nature

Panel Discussion

15:45

Pledges for Nature - How can we make a real difference?

16:00

Departure
Workshops

Workshop 1: Bioblitz
How can we protect nature if we don't know what is there? Take part in a Bioblitz and discover the wildlife found on your doorstep while learning techniques to record and monitor biodiversity. We will be searching for invertebrates in the ponds and leaf litter around Nower Wood, as well as checking small mammal traps and looking out for birds. To finish, David Lindo will talk about simple actions you can take to make space for nature in your own suburban/urban areas.

Workshop 2: Sustainability & Social Media
Join environmentalist and influencer Stephanie Todd and learn how you can make sustainable lifestyle choices every day that collectively can make a huge difference to the planet. Stephanie will demonstrate how social media can be used effectively to communicate global environmental challenges and influence your peers to make positive and sustainable changes.

Workshop 3: Communicating Climate Science
Communication is the key to action! David Saddingon believes that if people can understand the problem and how it will affect them, then they will be more willing to take action. Discover how to take the complex science behind climate change and make it relevant and accessible to the people around you. Learn how to use your science communication skills to launch a project or campaign or even lobby your MP.
Important Information

This event is free, but booking is essential to secure your place. Please use the form below to book. Groups are currently limited to six students and one or two teacher(s) to maximise the number of schools who can attend, but if you would like more spaces please email us (details below) and we will see if we can be flexible. Students are welcome to attend without school staff, provided that both school and parental permission is submitted to us by email after the booking has been made.. 

In order to attend, it is essential that all attendees complete the consent form that will be emailed to you upon booking. Please return this to us in advance of the event.

A hot vegan lunch will be provided, as well as refreshments throughout the day. You are welcome to bring any snacks to supplement this, but please be aware our centre is strictly nut free.

The Youth Summit will be held at Nower Wood Education Centre, near Leatherhead. You can find out more about the facilities on our website. The building is fully wheelchair accessible and has a Changing Places toilet. If any of your attendees have accessibility needs please let us know in advance so that we can ensure that everyone gets the most out of the day.

There is no direct public transport to the Centre and parking is limited, so we encourage car sharing where possible. Ideally, each school should bring one car rather than a minibus to maximise available spaces. Alternatively, students can be dropped off and collected by parents.

We will be running a shuttle bus between Leatherhead Station and Nower Wood on the morning of the event, for those who will be travelling by train. You will need to book a place on the bus, places are limited. The bus will be doing two runs, departing from Leatherhead Station at 8:30 and 9:00. The bus will also be able to return you to the station after the event.

Please arrive promptly at 9:00am, park in the car park and walk through the archway up the hill to the Centre.

On the day, you need to bring:

Smart phones and tablets, social media is a big part of the day!
Something to write on and write with
Sensible outdoor clothing and footwear
Warm, waterproof coat
Book your place!
This event is free but booking is essential, spaces are limited so book early to avoid disappointment.
There is currently a limit of 6 students per school, accompanied by 1 or 2 staff, but this may increase nearer the time. If you would like to place additional students on a waiting list please get in touch. Students are welcome to attend without school staff, provided that both school and parental permission is submitted to us by email after the booking has been made.
If you have any questions you can email us at education.centres@surreywt.org.uk or call 01372 379509
You can download a copy of the information on this page here
Please Note:
Nower Wood is not easily accesible by public transport. The nearest station is in Leatherhead and is only a short taxi ride from here.
Students will need school and parental consent to attend.
This is just the beginning...
We want you to go away with a taste of a #WilderFuture and take the knowledge and skills you have learnt into university and beyond. Here are some ways in which you can get started making a difference right now...
Join our Nature Recovery Network
The Wildlife Trusts and David Attenborough are campaigning for the government to introduce Nature Recovery Networks into law.  This will ensure that nature is both protected and connected, and that will be more resilient to climate change and other threats. By taking local actions, you can help to build a Nature Recovery Network in Surrey.
Rewrite environmental laws
Writing to your MP or meeting them in person is a great way to show them that wildlife and strong environment laws are important to the people they represent. You can also encourage them to speak up for strong environment laws, in particular the Environment Act, and champion ambitious measures to create a #WilderFuture!
Get active on social media
Share, tag, post, retweet and shout about all of the things that matter to you. Whether it's a selfie in our beautiful countryside or a sea turtle eating plastic - make people care and keep the momentum going. It might seem silly but this can change people's minds.
Join an organisation
The are tons of professional and charitable organisations dedicated to making the world a greener place. By being a member you will not only support a cause you believe in but stay in the loop with current affairs, make connections and take part in events and campaigns
Volunteer
Sometimes the most valuable thing you can give is your time. Surrey Wildlife Trust, and many other organisations, depend on dedicated volunteers who help in nearly every aspect of our work. Some of the attendees from last year's Youth Summit joined us for work experience and other placements.