How wildlife friendly is your garden?
Want more wildlife in your garden? Surrey Wildlife Trust has a created an online wildlife garden survey to get you started.  In less than two minutes, you'll discover just how wildlife friendly your garden is and choose to receive useful tips via email on how to improve it.
Take a small step for wildlife
Your answers to the survey will give your garden a wildlife friendly score out of a hundred percent. The score reflects how well your garden measures up on four essential features: food, shelter, water and organic management. By focusing on areas for improvement, every type of gardener can take a small step for wildlife.
Surrey garden map
The green areas show all the gardens in Surrey, which totals 20,000 hectares and covers 12 per cent of the county – more than all of Surrey's nature reserves put together. Your gardens are vital to the survival of wildlife in Surrey. Take action today.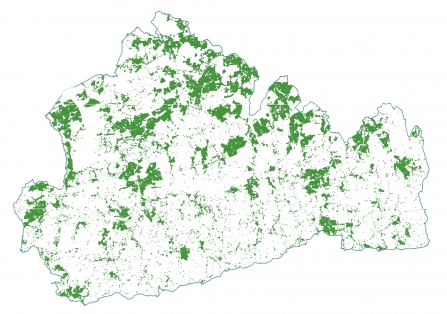 How will we use the garden data we collect?
The more we know about Surrey's gardens, the better informed we are about which wildlife garden features Surrey most needs, where to run projects and how we can link green spaces to improve habitats for wildlife. We hope to help communities welcome more wildlife into their towns and villages.